Hanvon HPad A116 Hands On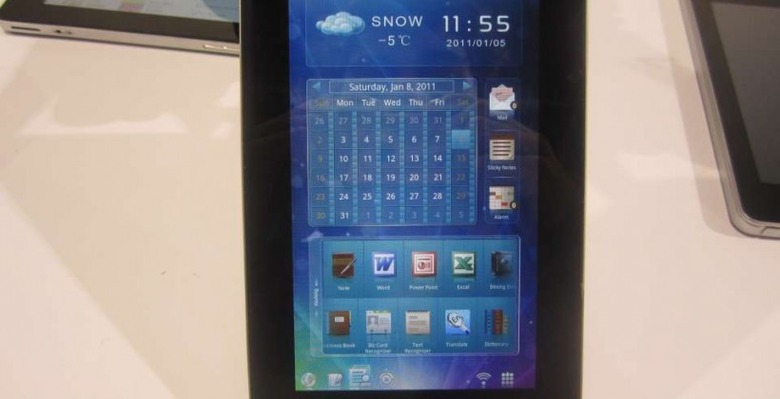 Hanvon was on hand at the Consumer Electronics Show in Las Vegas to show off a new tablet device they are engineering. The device has plenty of features, and a display size that rivals the majority of other Android-based tablets currently available on the market (along with many more that are coming down the pipe). However, this tablet has a few tricks up its sleeve.
The device has a 7-inch capacitive touchscreen display, with a resolution of 1024x 600. Under the hood, there's 512M mDDR, and two 2GB of internal memory. There's a microSD card slot, which can support a card all the way up to 32GB. As for the Operating System, it will run Android 2.2 or 2.3, depending on what you want. Both versions will be heavily customized by Hanvon, though.
There's a 1.3MP camera on the front of the device, and a 5MP on the back. There's a microUSB port, and mini-HDMI port. The battery, we were told, will last 6 hours playing video, or 8 hours reading. But, they stressed that these were still estimations. Check out the hands on images below to see the Hanvon HPad A116 up close.
We were told that the device would cost $350 when it goes on sale later this year.