HANNspree HT09 LCD HDTV: 28-inch budget buy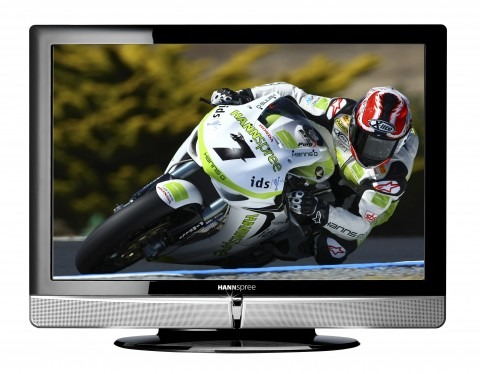 TV manufacturer HANNspree may be better known for their slightly bizarre themed monitors, but the company also produces entry level standard displays too.  The HANNspree HT09 is one such display, a 28-inch LCD HDTV with full HD 1920 x 1200 resolution, 3ms response speed and twin HDMI inputs.
Being a budget set there are some obvious compromises.  Brightness and contrast are an obvious pair: the HT09 manages a relatively weak 500cd/m2 and 800:1 respectively.  The in-built speakers, perhaps more important at the budget end of the spectrum as users are more likely to rely on them rather than an aftermarket surround sound system, manage just 5W each.
Still, there are plenty of ports – Composite, Component, two HDMI, VGA, two SCART, PC Audio, Composite Audio, HDMI/DVI Audio – and a headphone output for private listening.  The HANNspree HT09 is available in the UK now, priced at £279.99 ($491).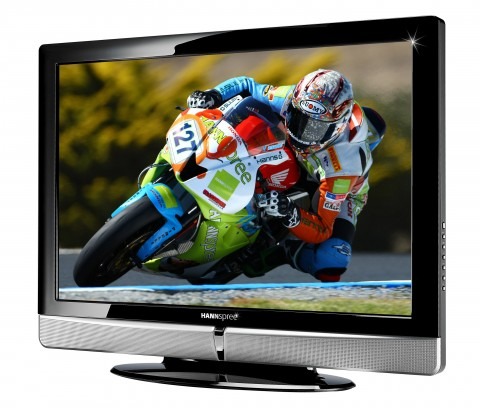 Press Release:
Introducing the new 28" full HD digital LCD TV from TV experts, HANNspree.

One of, if not the only 28" TV on the market!

Hemel Hempstead, 6th October 2008

HANNspree is pleased to announce the release of the new HT09, 28" widescreen, full HD LCD TV. Aside from its designer 'style' and 'fantasy' ranges, HANNspree is best known for offering high quality but value LCD TVs to suit the more modest budget and the new HT09 is no exception, the new feature packed LCD TV costs only £279.99 Inc VAT.

The HT09 features; a full HD 1920 x 1200 resolution, ensuring all HD content can be displayed in its true form for spectacular visuals that wow; a 3ms response rate that takes care of fast moving images to reduce smear and jittering; and 2 x 5watt speakers which deliver clear and crisp acoustics that complement the HT09's stunning visuals.

With an ever growing list of external devices available to hook up to the modern TV, connectivity is essential. The new HT09 offers an abundance of plug-ins, including; 2x HDMI ports and 2x Scart inputs as well as component, composite and VGA (allowing you to hook up a computer).

As always, HANNspree has wrapped up all of this technology into a simple yet chic design that will enrich any home cinema set up, and which includes VESA mounting capability and a super wide 160º viewing angle to allow you to conveniently place the HT09 to suit your surroundings.

HANNspree's new HT09 is available to buy at £279.99 Inc. VAT now from www.misco.co.uk. The HT09 also features 1000 pages of Teletext, a fully functional remote control and complete peace of mind with 2yr pickup, repair and return warranty as standard.

-ENDS-

Additional Information

Main Features

Display Size: 28"

Tuner Input: 2x (1x Analogue/1x DVB-T)

Brightness: 500cd/m2

Contrast Ratio: 800:1

Resolution: 1920 x 1200

Response Time: 3ms (GtG)

Viewing Angles: H/V 160º/160º

Speakers: 2x 5W

Inputs: Composite, Component, 2x HDMI, VGA, 2x Scart, PC Audio, Composite Audio, HDMI/DVI Audio

Outputs: Earphone

Teletext: 1000 Pages