Hannspree brings its MSI Wind doppleganger to the U.S.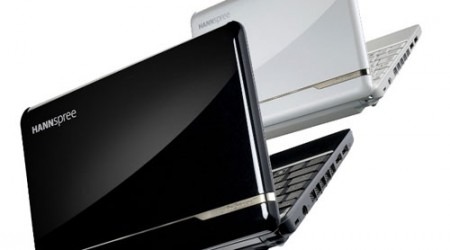 The netbook market is booming and everyone is jumping on the netbook train. Even companies that don't traditionally offer computers are getting in on the netbook action like Viewsonic. Netbook sales are robust and growing as traditional notebook sales are in decline.Hannspree has announced that its 10-inch MSI Wind clone the HannsNote is coming to America. The company launched the machine in black and white colors in Europe back in May. The HannsNote 10-inch netbook will sell for $379.99 here in America.
You can get it in black or white colors online at Tigerdirect or other locations. The screen of the netbook is a 10-inch LED backlit unit and it runs on an Intel Atom N270 CPU. The OS is Windows XP Home and the machine ships with 1GB of RAM and can be expanded to 2GB. Storage is to a 160GB HDD and other feature include Wi-Fi, Bluetooth, 1.3MP webcam, memory card reader and it ships with a protective sleeve.