Hankook iFlex performance tires need no air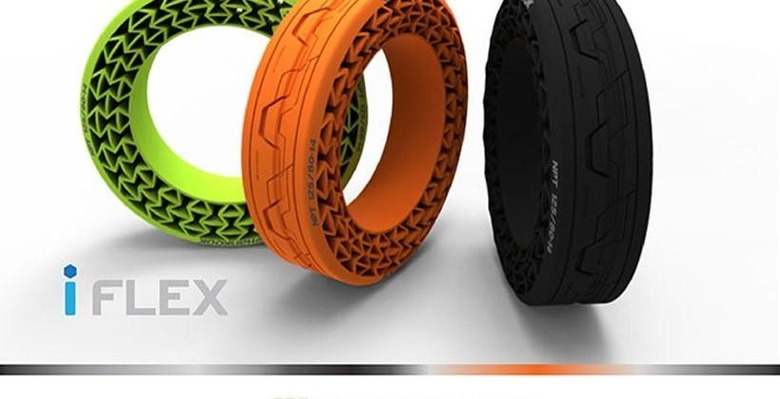 Hankook is a major maker of tires for every day driving and for performance driving on and off the track. The company has announced a new tire that it is working on aims at allowing drivers of the future achieve performance and comfort in a tire that need no air. The tire is non-pneumatic tire (NPT) called the Hankook iFlex. The tire is constructed using eco friendly materials.
Hankook says that it has been working on NPT technology since 2011 with the goal of creating a tire that needs no air pressure to achieve all the practical benefits of a conventional air pressure tire. At the same time, the NPT tech is aimed at improving high-speed tire characteristics.
In tests including durability, hardness, stability, speed, and slalom tests an electric car fitted with iFlex tires performed well. The car reached speeds of 130 km/h and had good results in each test according to Hankook.
Hankook is offering up no hard data on the tests nor has it offered comparisons to its traditional performance tires. Another mystery is when exactly the tires might show up on the market. They look very strange, but it would be great to have a performance tire that can't get a flat with the same ride and handling of a traditional tire.