Hands-on with TiVo Premiere [Video]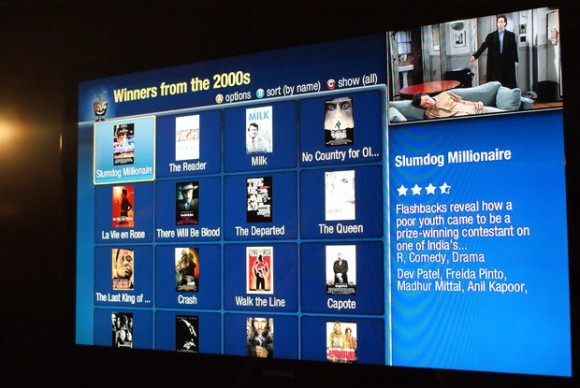 So we've just seen the launch of the TiVo Premiere series today; we've also spotted some first looks at the new TiVo models, and their visually-impressive UIs.  As we mentioned before, it's based on Flash, which will undoubtedly open up all sorts of goodness and opportunities for future development.Crunchgear states that "the UI almost goes without saying: it's been a long time since you could look at a TiVo and say "Well, that looks good." It's built using Adobe Flash, so all of the fancy swoops and swishes you've associated with Flash over the years totally applies. I'd almost say Zune HD like, which is a prety big compliment considering what I had to do to get my Zune HD to work".Engadget mentions that the UI is "quite responsive and native feeling, with live streams of video playing without a hitch" and that "The new ways to find and promote relevant content are pretty intuitive and helpful. Everything is "connected," so it's easy to start from a category like the "Oscars" or an actor like "Jack McBrayer" and end up on the other end of the universe, IMDB style".
There's also brief video coverage of the TiVo via Engadget, although it's not of the best quality (audio-wise), but since the visual interface is what we're really after, check it out here.