Hands-On With The Sony 4K Handycam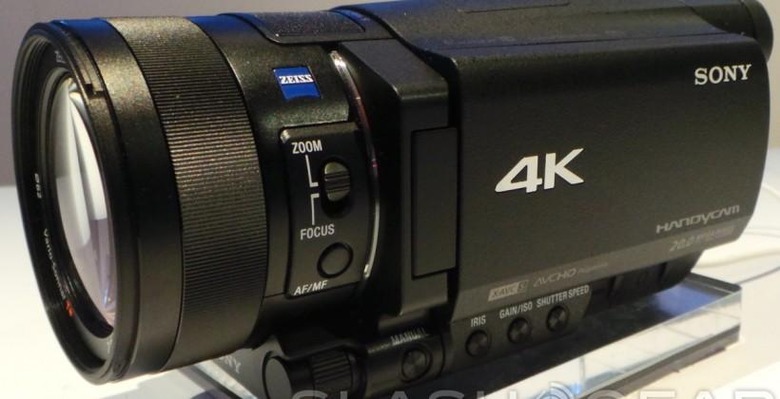 Today at CES, Sony introduced their new 4K Handycam. Sony's push for 2014 is bringing 4K across your devices, and while they've had a 4K video camera for some time, Sony acknowledges it was a bit out of reach for the average consumer. With that, Sony brought the magic to us, and they're not asking too much in return.
The 4K Handycam is a bit larger than expected, but not obtrusively so. It was comfortable to hold, and easy to maneuver. The screen was what you'd expect from a Handycam, and checks in at the 3.5-inch standard. The 14.2 megapixel sensor was quick and responsive, and 12x optical zoom was more than plenty for us. It was surprisingly light, though with add-ons, there is bound to be some added bulk. A BIONZ X processor with noise reduction rounds out the quick feature set, and the 4K Handycam has all the normal bells and whistles you'd expect.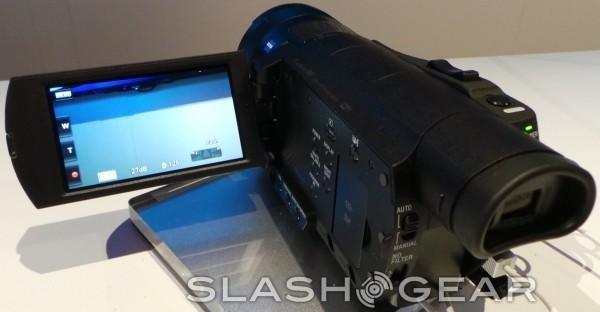 Output to a 4K TV via HDMI will undoubtedly come in handy, and Sony is promising something else interesting with their 4K offering. The aforementioned processor supports slow motion capture in 120P, and a ZEISS Vario-Sonnar T lens. With all this offers, we think it's a great option for anyone looking to take great video.
If you're wanting a bit more from your Handycam, but don't want to drop a ton of cash, the 4K Handycam might be for you. Sony will offer this one for $2,000, or what they like to call "4K for 2K". It will be available starting in March, though Sony didn't discuss where we'd be able to pick one up.