Hands-on with the new iMac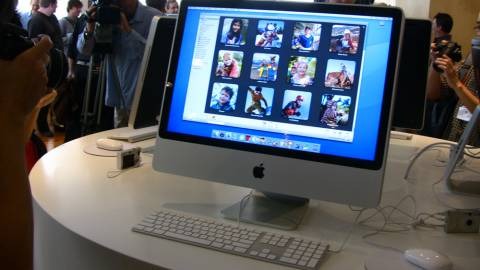 Now that the main show is over, Vincent has gotten the chance to play with the new iMacs up-close. He's taken a few shots so you can get a good idea of what they look like. They're look awesome.
More pics after the jump
One thing I will say is that I really don't like the black bar that runs around the edge of the screen. I think it would have been better if they would have just made it all aluminum instead. Of course it would be better if it didn't have such a large lip anyway, but I'm sure there's a good reason why they didn't do that.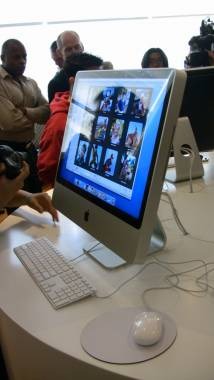 There are a few more pics below, including some of the new keyboard. That thing is just tiny! Stay tuned for some video footage.