Hands-on with Sony's new a5000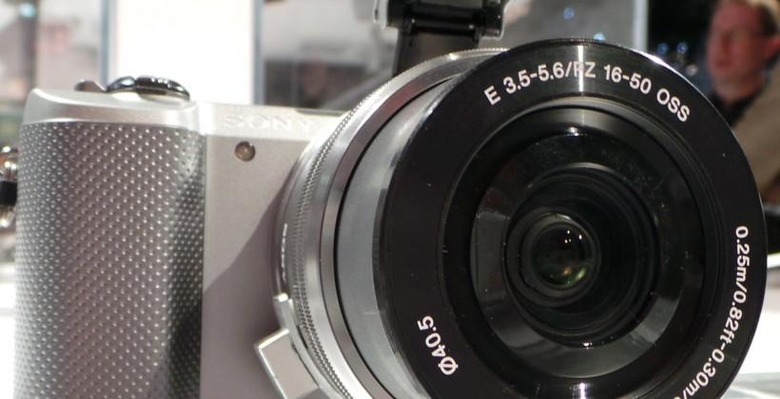 The Sony a5000 camera is meant as a kind of entry level interchangeable lens camera. Sony says it's the lightest of its kind, too. WiFi and NFC are baked in, and it's of course usable with all of Sony's current lens offerings. If that sounds a bit too good to be true, we had the same thoughts. Here at CES, we got a quick hands-on with Sony's newest shooter, and we must say — not bad, Sony.Sony tells us the a5000 replaces the NEX 3N, which placed it firmly under the NEX 5 and new A7r. In-hand, the a5000 really is as light as we had hoped, without feeling compromised. A flip-up screen sits on the back, but unlike Sony's other offerings, doesn't actuate outward. If anything, that's what we'd change here. The arm found on other Sony cameras is uniquely handy in situations you don't expect to need it. Though the flip-up is good for positioning yourself in a shot, day-to-day it may be limiting.
The camera also has a contrast detection auto focus, which we had to ask about after our hands-on. It focussed incredibly fast, and shots were ready to go almost instantly. For the daily user, this is going to come in extremely handy for excellent shots. While it's not the hybrid auto focus of their top tier offerings, it's still very nice.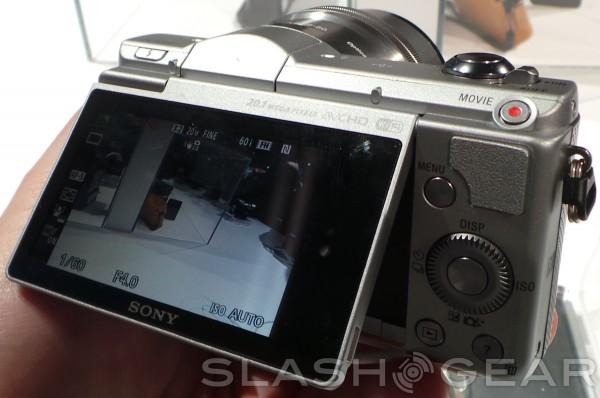 The Sony a500 is one we'd strongly suggest you take a look at, should you be in the market for a really nice camera that won't break the bank. Sony will be sending the a5000 to stores in March, and plans to bundle it with the 16-50mm lens. For $600, you almost can't miss.