Hands-on with Jabra's IFA 2015 wireless headset trio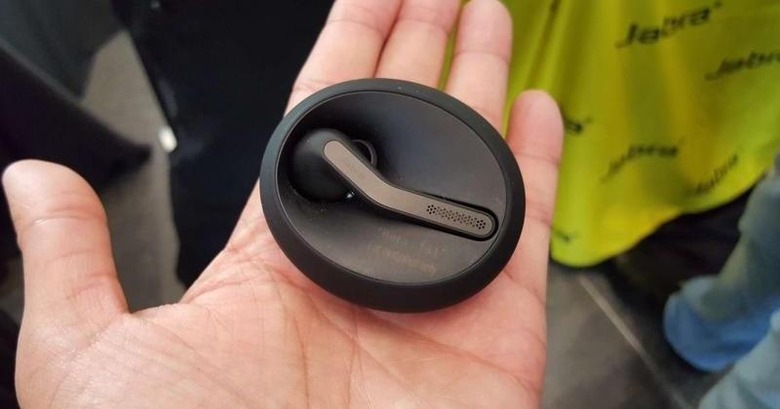 IFA isn't just a time to show of smartphones, tablets, PC, and TVs. It's also an opportune time for accessory makers to make a big splash as well. Jabra did just that when it announced not one, not even two, but three new wireless headsets to appeal to all sorts of users, from the highly mobile and active, to the style conscious, to the regular audiophile. At IFA 2015's showroom floor, we take a brief tour of the Jabra Eclipse, Sport Pace, and Halo Fusion.
Perhaps the most eye-catching of the three is the Jabra Eclipse, not because of the earpiece itself but because of its accompanying pod. Which is rather ironic considering the Eclipse was specifically designed to actually be "invisible". For one, the audio quality is promised to be so good that you'd feel you were actually talking to someone in person. For another, it is so lightweight, only 5.5 g, you might actually forget you're wearing it. And lastly, the design is meant to be inconspicuous so that it will mesh with whatever clothing or hair style you prefer.
That pod then doubles as a carrying case and as a portable charger so that you won't have to worry about finding yourself suddenly out of juice. The Eclipse, the earpiece to be precise, can easily and quickly switch from music to calls simply by double tapping it. No need for buttons, which helps make earpiece lite and petite. The Jabra Eclipse comes in two colors. Black will ship in late September while white will come late October.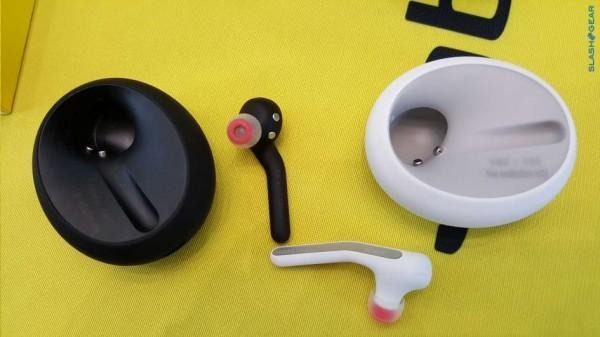 From the stylish to the sporty, the Jabra Sport Pace is designed to keep up pace with your active lifestyle. The ear hooks have been designed to securely fasten to your ears without hurting them. And the headset itself has been designed to meet US military standards for ruggedness. The Sport Pace has been really designed for activity that part of its experience is the Sport Life app that tracks your workout and even give tips. A dedicated button on the left side of the Sport Pace can be used to instantly update the app and get coaching tips. The Jabra Sport Pace will come in colors of red, yellow, and blue.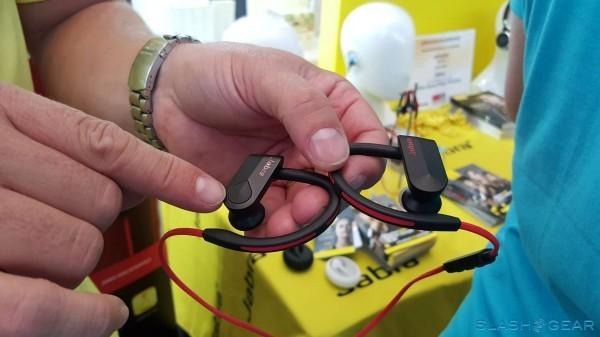 Last but not the least is the Jabra Halo Fusion. This wireless earbuds take after the neckband style being popularized by the likes of LG's TONE line and more recently, Samsung's LEVEL. The design affords both comfort by removing the ear hooks and at the same time stability by clinging to your neck instead. The band also houses some physical controls, which relieves the earbuds of unnecessary weight. But you don't need a button just to answer a call. A double tap gesture on the neckband is more than enough. The Jabra Halo Fusion promises 6.5 hours of usage and 19 days on standby.