Hammerhead LED bike navigator up for pre-order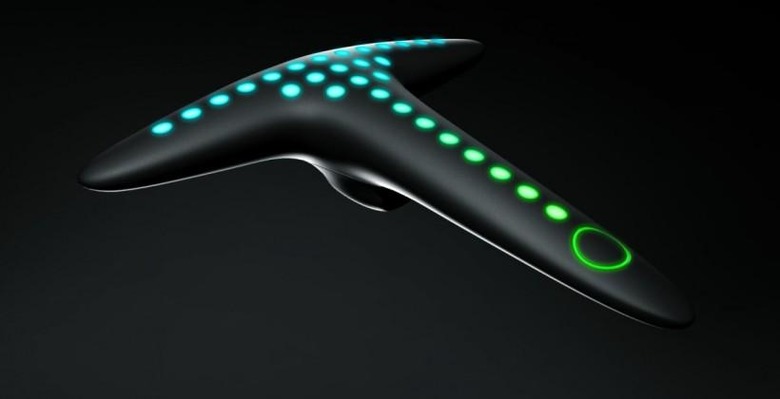 The Hammerhead LED-based navigator for bicyclists, which was funded through a crowdfunding campaign late last year, is available for pre-order from the company's website. With the device comes the ability to navigate by bike without the hassle (and safety issue) of pulling out a smartphone or GPS unit.
During its campaign, the Hammerhead unit could be had for a $70 USD pledge, but now that the campaign is long over and the device is up for pre-order, the unit will run bicyclists $85 USD. For that rate, cyclists get a T-shaped unit that fixes to a bike's handlebars and uses LEDs to direct the user.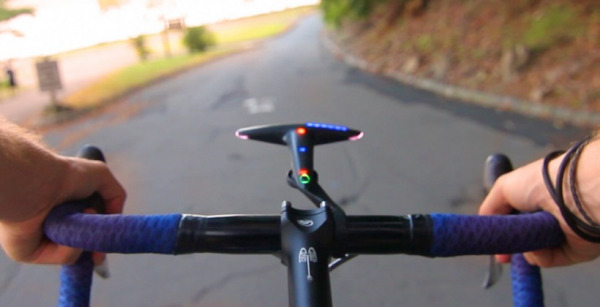 The device works with an accompanying Android or iOS handset and applicable navigation app, syncing to the mobile for navigation information. Routes shared by friends can be selected, or a path can be discovered by searching via the app.
The LEDs direct the cyclists on where to turn by illuminating the lights on the relevant side of the T-shaped device. As the turn nears, the lights will begin to flash faster, with flashing intensity indicating the angle of the turn.
The device is slated for shipping in September, a second-generation version is tipped as in the works.
SOURCE: Business Insider