Halo Wars 2 physical PC release has been canceled in the U.S.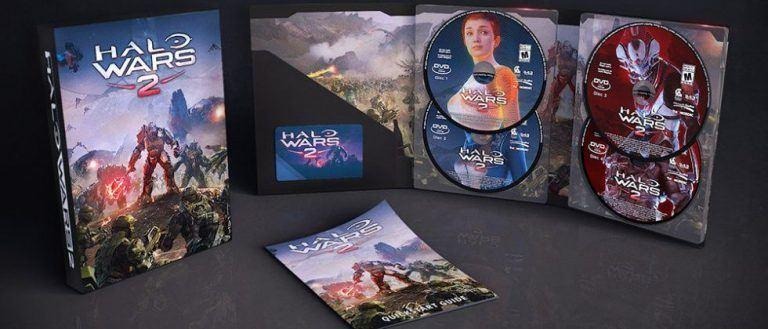 Last month, it was announced that Halo Wars 2 would be released on physical discs for the PC, and while that plan hasn't changed, the availability of this physical release has. According to a new statement, Microsoft has decided to limit the physical copy to just Europe, nixing its launch plans for the U.S. No solid reason is given for the decision, with the company saying only that its 'plans have shifted.'
The physical release is set to arrive in both standard and 'Deluxe' editions, each with a bunch of art and all the trimmings that make for a proper collectible item. The product is being made in partnership with THQ Nordic, and nothing about any of this appears to be changing. The physical copy will still be made available if you're located in Europe.
According to a post on Haloway Point, though, Microsoft decided that it wants to focus on the retail release for the European market only. "THQ Nordic is a great partner and they are working with us to ensure this transition remains smooth for our customers," the statement goes on to read.
Of course, those located in the United States and elsewhere will still get access to the digital copy via the Windows Store, so there's no loss there. Hopes of getting a physical copy to adorn one's shelf, though, are dashed. The game will be available for both Windows 10 PCs and Xbox One starting on February 21.