Halo Wars 2 multiplayer beta now live on Xbox One & PC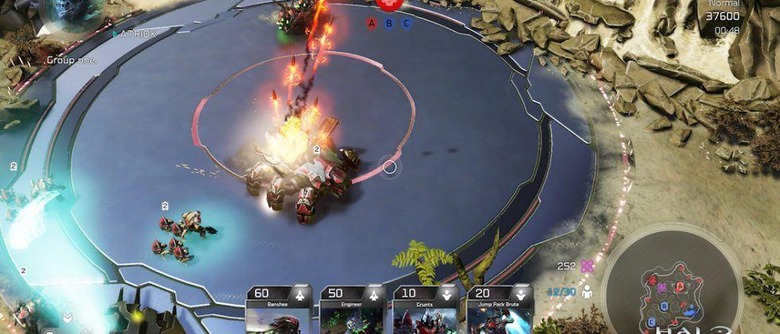 Microsoft launched the second multiplayer beta for the upcoming real-time strategy game Halo Wars 2 on Friday, making it available to all Windows 10 PC users, as well as Xbox One players with a Xbox Live Gold subscription. The new beta will run through Monday, January 30th, and builds on last summer's Halo Wars 2 trial by introducing the Blitz gameplay mode, which is designed to speed things up, giving players a more action-oriented experience.
Blitz takes the typical RTS gameplay and tips it on its head, cutting down on things like building bases and collecting resources, and instead relies on a card deck-like mechanic. By managing a deck of 12 cards, players can choose their Leader Power and unit types before matches even begin, then, when they do jump into a game, their army is pre-selected and ready to go.
This doesn't mean Halo Wars 2 will be all about straight-up action; there's still a deep emphasis on strategy, with each Power and unit tied to an energy cost, meaning players need to find a balance between expensive and powerful, and cheap and weak.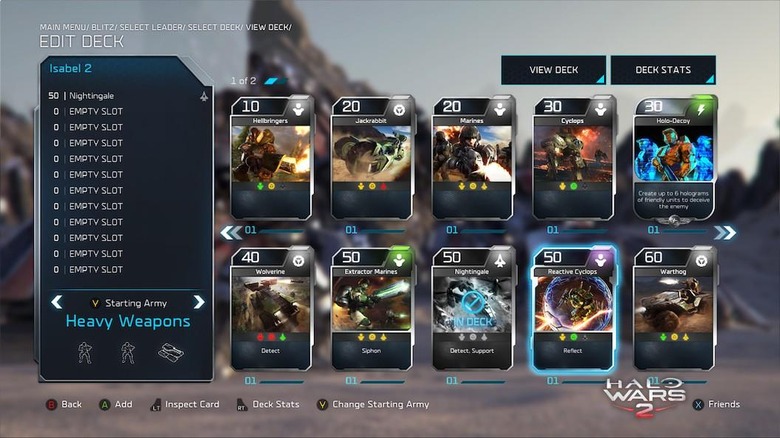 But for those players new to Halo Wars 2, or the RTS genre in general, Blitz will be a welcome way to get to the more exciting parts the game offers, with deck building a customization available for veterans or those looking for a deeper experience.
The new beta will only have players facing-off against other human opponents, but when Halo Wars 2 releases on February 21st, the Blitz Firefight game mode will pit players against enemy AI.
SOURCE Xbox Wire