Halo Infinite concept art teases big things for Master Chief's return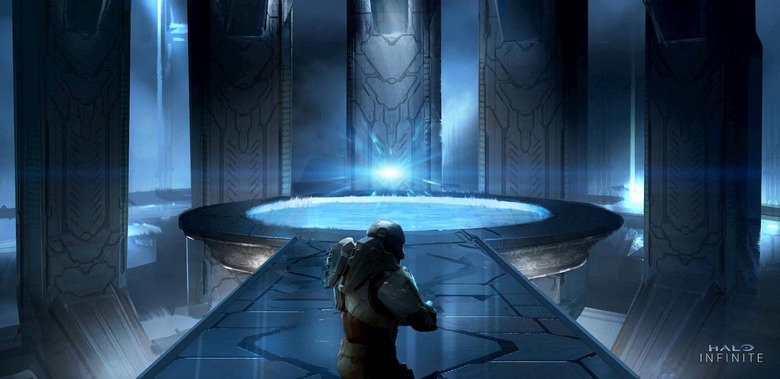 Way back at E3 2018, Microsoft revealed Halo Infinite as the next title in the long running Halo series. The company didn't have much to say about the game during that show, but a year later it went back to E3 with a new trailer in tow. Unsurprisingly, new details on Halo Infinite have been sparse since then, and since the game won't be out until holiday 2020, it'll probably be a while yet before we get anything substantial.
To help satiate those of us who are hungry for more news on Halo Infinite, 343 Industries shared two pieces of concept art from the game in a holiday-themed community update that was published today. Two pieces of concept art aren't very much, but we're guessing that Halo fans will take anything they can get on Halo Infinite given this information drought.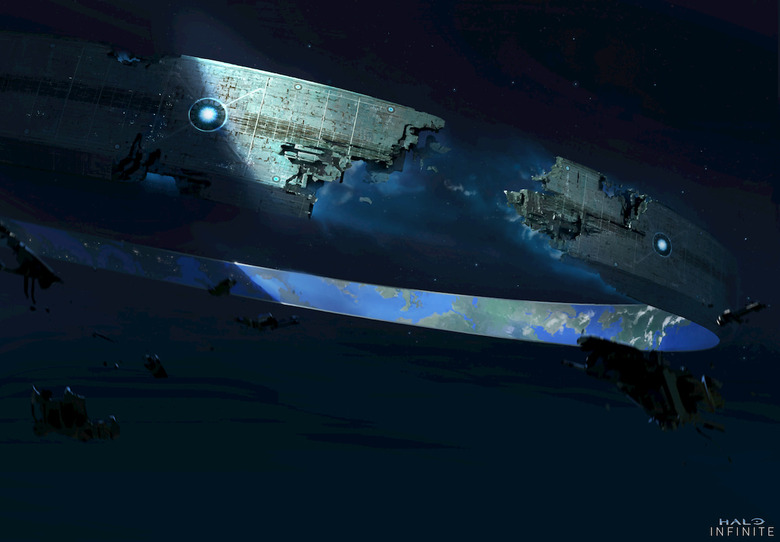 343 made it clear today that it wasn't sharing new details about Halo Infinite, but it did recap the stuff we know so far. Aside from the previously-mentioned release window of holiday 2020, 343 reiterated that the game will be available for Xbox Series X, Xbox One, and Windows 10. The company also promises that there will be plenty of armor customization, drawing parallels to Halo: Reach, and noted that the game will be playable before release through opt-in flighting programs.
The two pieces of concept art 343 shared today show off some wildly different things. The first depicts Master Chief standing before something that appears to be surging with energy. The second shows us a Halo that's been broken clean through in a spot, with the atmosphere being the only thing that remains.
"The last time we really spoke about Halo Infinite was when we debuted the Discover Hope trailer at E3 earlier this year," 343 wrote in its community update today. "We know that's a long time to go without saying much about a Halo game, but please trust me when I say that the Halo hype train that kicked off two weeks ago with Halo: Reach will not be slowing down at all in 2020." Speaking of Halo: Reach, it and Halo 5: Guardians will play host to double XP events over the holidays, so check out that blog post for more on those.