Halo: Fireteam Raven ain't your grandfather's arcade cabinet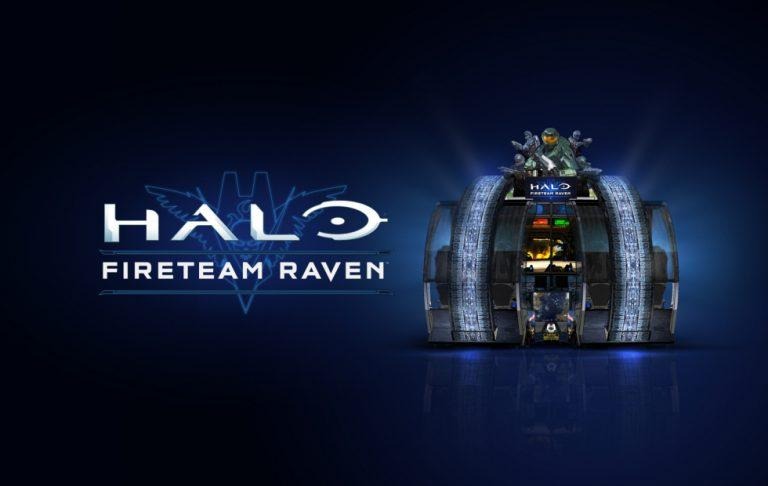 Retro is the in thing in gaming these days and everyone has a unique spin to them. Nintendo, for example, started miniaturizing its iconic home consoles. Microsoft and Halo developers 343 Industries, however, went the completely opposite route. Working with legendary arcade makers Raw Thrills and Play Mechanix, the three companies are bringing a slice of the Halo franchise to arcade cabinet with a twist. Halo: Fireteam Raven needs four people to play on a gigantic coin-operated 130-inch screen cabinet.
The Halo franchise has now shortage of multiplayer modes. Even the very first title in the franchise featured multiple multiplayer modes. Halo: Combat Evolved allowed for two, four, and even sixteen players simultaneously though only up to four can play split screen on a single Xbox. Combat Evolved naturally became one of the most memorable Halo titles and, also naturally, had a number of spinoffs and remakes.
Halo: Fireteam Raven takes that iconic title and mashes it up with an iconic machine. But instead of going totally old school, Raw Thrills and Play Mechanix took an old idea and gave it a modern spin. They recreated the frantic feeling of having three of your friends in front of a single screen, pushing in a limited supply of coins in a last ditch effort towards victory. Except you are doing that in front of a massive 130-inch 4K screen, with four turret-mounted multipurpose machine guns.
As an homage to the original, Fireteam Raven takes place in the Combat Evolved timeline, with players taking the roles of the eponymous squad of Orbital Drop Shock Troopers fighting alongside Master Chief to defend Halo. Fans will be able to get their turn playing Halo: Fireteam Raven starting this summer first at Dave & Busters in the US and Canada. More locations will be available this Fall.