Halo 5 gets a Ford F-150 to celebrate release at E3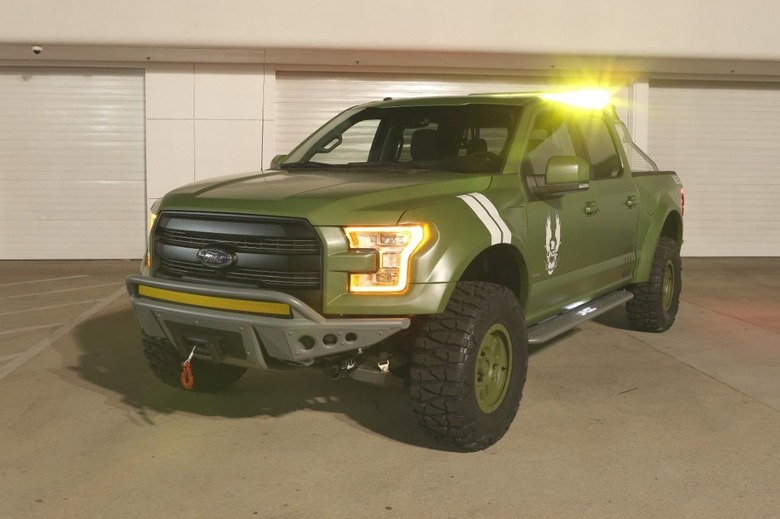 The Xbox One release of Halo 5: Guardians will be celebrating with their very own unique Ford F-150 truck. This truck will be popping up first – in the real world – at E3 2015, starting next week. This Ford F-150 Halo Sandcat, as it's called, is a one-of-a-kind vehicle. It's inspired by the aesthetics of the Halo game's United Nations Space Command vehicle, and – unlike that vehicle – is prepared to roll through the real streets in the real world. While this truck isn't prepared for production at the moment, anything is possible.
This vehicle will not be in the game. The United Nations Space Command vehicle will be – there's no doubt about that. This branded machine won't. That'd just be crazy stuff. This isn't one of those brand-friendly games, after all. We aren't eating Doritos or drinking Mountain Dew here.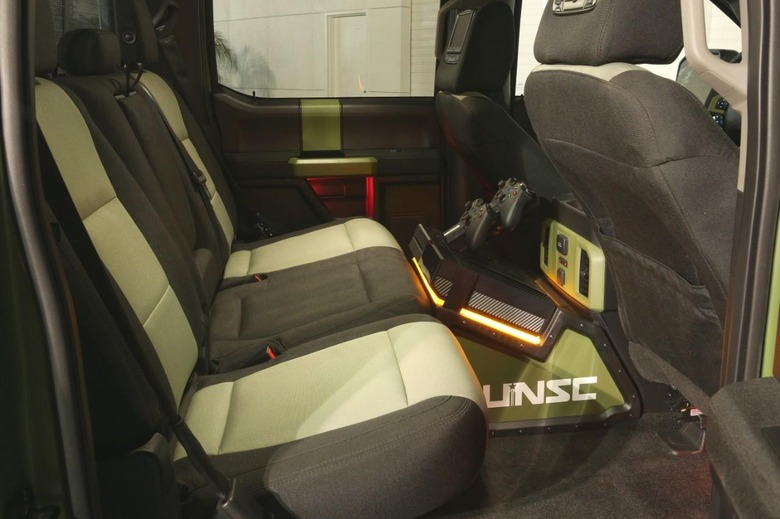 M552 is the codename of this unit as issued by the Halo-based United Nations Space Command.
This closely matches the F-150's official Ford codename, P552.
The more you know!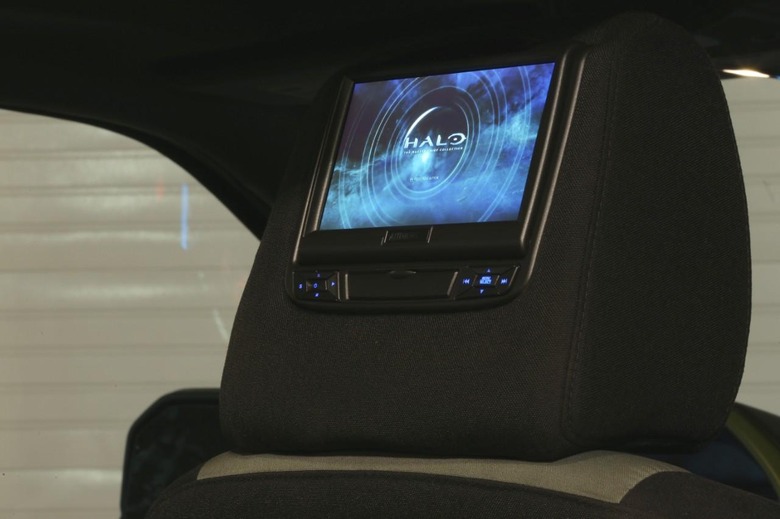 Included with this F-150 Halo Sandcat is a very real Addictive Desert Designs' Baja XTR off-road conversion kit. This includes a Currie full floater rear axle, ADD fenders, FOX Racing shocks, Deaver leaf springs, a chase rack, side steps, and 17-inch wheels with off-road tires "to go along with a full custom Halo body wrap."
There's an Xbox One inside, too, obviously.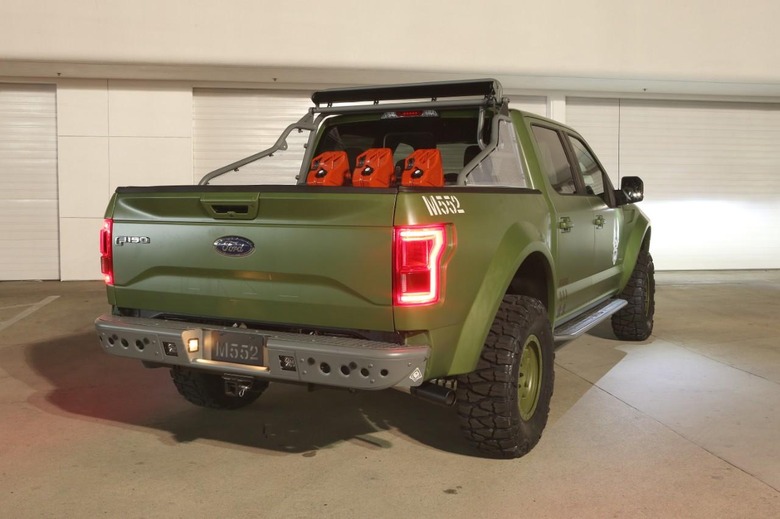 This Ford F-150 will be rolling around E3 2015 – sitting on display in the South Hall entrance to the Los Angeles Convention center all week.