As we slowly approach Halo 4's November 6 release date, more and more details are beginning to come out of 343 Industries. Today we were introduced to something that's going to make Halo 4's multtplayer stand out quite a bit from other games in the series: multiplayer specializations. Once players have ascended through the first 50 levels of the ranking system, they'll have the opportunity to pick from a group of 8 specializations. Once a specialization is picked, players get 10 more ranks to rise through, unlocking 9 different cosmetic bonuses along the way, and then a special armor mod once reaching level 10.
As stated above, there are 8 different specializations in all: Wetwork, Pioneer, Engineer, Tracker, Rogue, Stalker, Pathfinder and Operator. Only two of these specializations – Wetwork and Pioneer – will be available at launch, with the others unlocking one by one after the game's release. If you opt to purchase the Halo 4 Limited Edition, you'll get all 8 specializations at launch. We have a feeling that will go over really well with the players who were planning on buying the standard edition.
The Wetwork comes with a special Stealth armor mod, which allows him to get up close and perform assassinations, all while remaining unseen. The Pioneer's Fast Track armor mod, on the other hand, allows him to level up faster than the other classes, so you may want to go for the Pioneer first before choosing any of the other specializations. That choice is important too, as players will be locked into the specialization they pick until they reach level 10 with it. Once that happens, players will be free to choose a different specialization to use.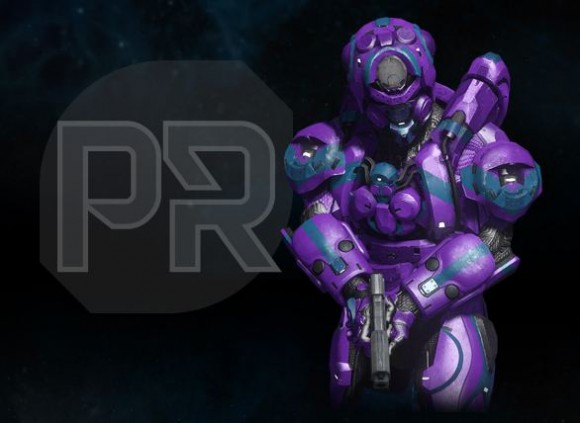 This new specialization aspect sounds like a good way of giving the Halo 4 multiplayer experience a little more longevity, but will players go for it? 343 Industries is making a lot of changes to the tried-and-true Halo multiplayer formula, and it sounds like it risks becoming too similar to other multiplayer modes floating around there. Is 343 heading in the wrong direction with Halo 4's multiplayer? The answer to that question will have to wait until November 6.
[via Halo Waypoint]