Halo 4 Majestic map pack details surface, launch set for February 25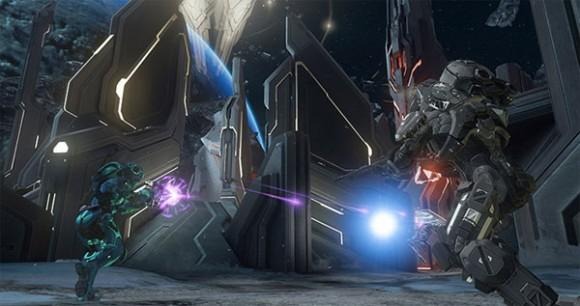 If you're a fan of Halo 4, you'll be excited to hear that official details on the next map expansion pack for the game are now available. The next map pack is called Halo 4 Majestic and promises close-quarters action with a new game type and playlists. The new map pack will be available for download on Monday, February 25.
The map pack includes three all new small to medium size maps designed for tight, competitive combat using small-team and free-for-all modes. The three maps offered in the pack include Landfall, Monolith, and Skyline. Landfall places an emphasis on infantry fighting next to a glittering ocean and a massive city under siege.
Monolith is set at a monument built by the Forerunners to celebrate the victory over ancient humans. The map is small and has central man-cannons, short corridors, and little cover. This map is said to be particularly good for capture the flag. The final map is Skyline set in rooftop terrain on a new space tether construction site.
The map pack also brings two Majestic DLC playlists and the new free-for-all game type called Infinity Rumble. The pack also includes 10 new achievements worth 250 additional Gamerscore. The map pack will be available via Xbox Live for 800 Microsoft points.
[via Halowaypoint.com]