Halo 4 launch trailer "Scanned" released with big names attached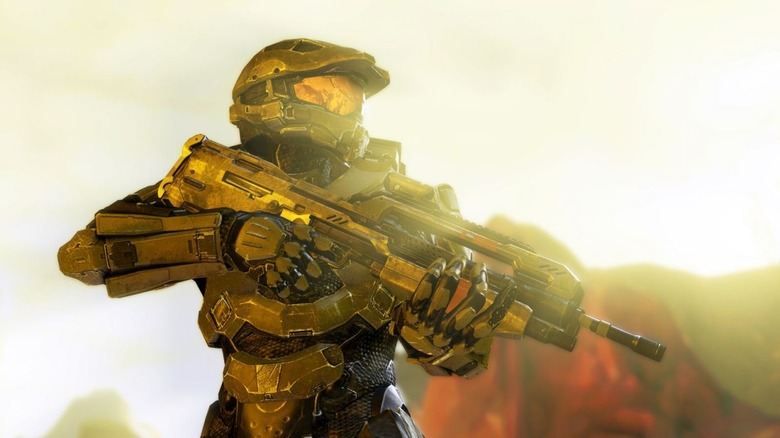 Halo 4's launch date is nearly upon us (just over two weeks to go!), and today Microsoft is doing its part to up the anticipation. The company has released the launch trailer for Halo 4, dubbed "Scanned," and we have to say that we're pretty impressed with it. That might be because the trailer has a couple of big names in filmmaking attached to it.
David Fincher, the man who gave us the films Fight Club and Se7en, served as producer on this two-minute trailer, while Tim Miller, who's name is attached to Scott Pilgrim vs. The World, directed it. That team-up appears to be a match made in heaven for Microsoft, as Scanned is one hell of launch trailer. Don't just take our word for it, though – check it out below.
The trailer centers around Master Chief and a brand new enemy who has not only captured the Spartan, but is in the process of scanning his memory in search of the Chief's weakness when the trailer picks up. Through this thought-scanning process, we get a taste of Master Chief's backstory, going all the way back to when he was just a boy. Then we get to see his transition from mere man to Spartan super soldier which, needless to say, looks like a pretty painful process.
Halo 4 launches for the Xbox 360 on November 6, and will be the first Halo game made from the ground up by 343 Industries, the studio Microsoft created to continue the Halo franchise after it was Bungie's for ten years. Plenty of fans are worried that Halo 4 is going to disappoint, while others are optimistic that 343 will be able to make a Halo title that's worthy of standing among the other games in the franchise. We'll find out if Halo 4 sinks or swims soon enough!