Halo 4 ban affected less than 200 gamers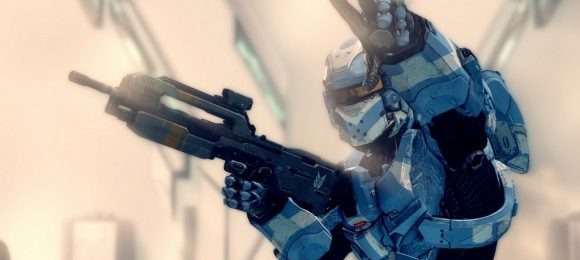 Microsoft released a new map pack for Halo 4 about a week ago, and some gamers were reporting that they were getting banned after accessing the new Crimson map pack. Of course, this seemed to be a bug on Microsoft's end, and while it seemed like it was a huge fiasco where thousands of gamers were getting banned, Microsoft has announced that the bug only affected 200 gamers in total.
According to Kotaku, Microsoft has confirmed that "less than 200" Halo 4 gamers ended up experiencing the ban bug, rather than the thousands and thousands that some people were assuming. However, Microsoft has since resolved the issue, and all gamers that were affected are being unbanned and should see that their accounts are back to normal.
Word of the ban bug spread on the official Halo Waypoint forum where it seemed that a ton of gamers were getting incorrectly banned when accessing the new map pack. Hundreds of users posted in "The Official Halo 4 Ban Thread" and mentioned they were getting banned from matchmaking multiplayer, but still able to access Xbox Live.
The Crimson Map Pack consists of three new multiplayer maps, and is the first of three total DLC map packs that will be released for Halo 4. The map pack is priced at 800 MSP, but if you purchased the War Games Map Pass, which grants you access to all three map packs for 2000 MSP, you end up saving even more — approximately 400 MSP off the initial price.
[via Kotaku]