Halo 2 Documentary released for Xbox One and Xbox 360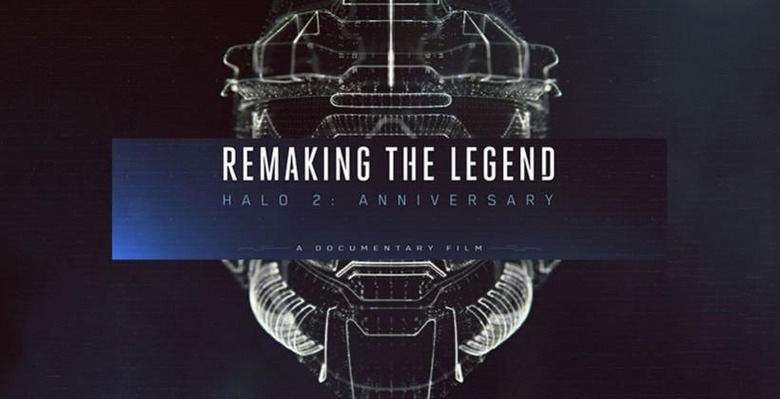 Along with the anniversary of the release of Halo 2 comes the release of a documentary for Xbox One and Xbox 360 users that allows them to see the making of the Anniversary Edition of the game. Halo 2 is coming in a pack with the rest of the Halo games in The Master Chief Collection – but before that's released to the public, it's time for that doc. Everyone who owns an Xbox 360 or and Xbox One can have a peek at this video in full for free.
This release is accompanied by a trailer. So that's a trailer for a documentary about the making-of of the anniversary edition of a game that was originally released 10 years ago. This is an important game, needless to say. Have a peek at the "Remaking the Legend" trailer here.
You can watch the documentary after you've downloaded it in full with your Xbox One or Xbox 360 today. You'll have to go through the following steps to make that a reality:
1. Own an Xbox One or an Xbox 360.
2. Go to the Xbox Video app and search for Remaking the Legend.
3. Download and go big, buddy.
Otherwise you can watch the documentary OFF of your Xbox One or Xbox 360 on Twitch. You can also watch the documentary ON Twitch with your Xbox, but that'd be crazy talk. You can find the documentary appearing for the public – for free, of course – at the following times:
• Friday, Oct. 31 at 12pm PST/3pm EST
• Saturday, Nov. 1 at 6pm PST/9pm EST
• Sunday, Nov. 2 at 6pm PST/9pm EST
This will be at twitch.tv/Xbox – tune right the heck on in. Let us know if you're all about it.
ALSO if you happen to have the Halo Channel, you can watch this documentary on November 11th. That's forever away though so that'd just be crazy too. Make with the viewing!