Half-Life 3 has reportedly become an open world game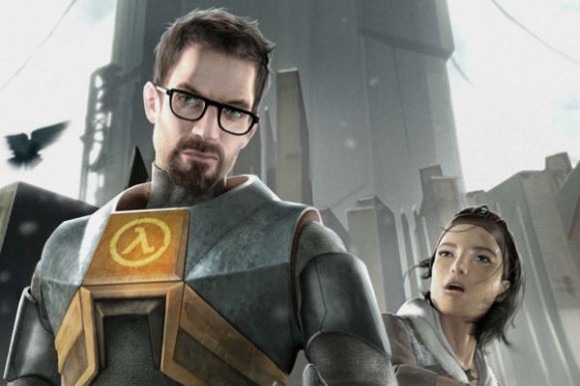 Anyone who follows video game news knows that there is never any shortage of Half-Life 3 rumors, but this one probably takes the cake as far as extravagant claims go. French gaming site Le Journal du Gamer (via International Business Times) has spoken to an anonymous source close to Valve who claims to have some surprising information on the development of Half-Life 3. According to this source, development on Half-Life 3 has been restarted several times, with Valve's latest attempt at getting it right going in a completely different direction.
Apparently, Valve has decided to toss in some open world elements with Half-Life 3. Inspired by other games like Skyrim and Fallout, Half-Life 3 will feature NPCs that give the player quests to complete and a sandbox world to wander around in. No, we're not kidding – this is what the latest rumor claims.
According to the source, the game won't release until sometime after 2013, which suggests an early 2014 release date for Half-Life 3. That's a little easier to believe, as are the whispers that claim Half-Life 3 is currently in development. We're a little hesitant to believe that Half-Life 3 will come offering open world elements, however, as open world has never really been Valve's style.
Who knows though? Perhaps Valve has truly decided that it's time for a change. The studio has already mastered the linear FPS, so maybe the developers at Valve are looking for a new challenge and have decided that Half-Life 3 would be the perfect way to test out the idea of an open world. As hard as it is to believe, an open world Half-Life could be pretty cool, but we're still not convinced that Valve has taken development in that direction. What do you think? Would you like to see an open world Half-Life game, or would you prefer it if Half-Life 3 was more like its predecessors in terms of gameplay?