Haier ibiza PMP - trying to pull a Zune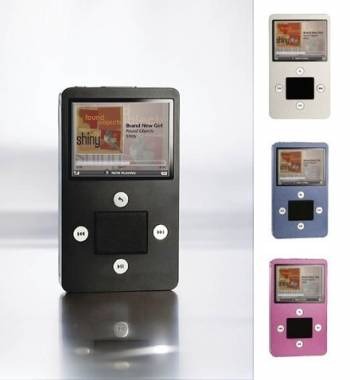 So it offers up support for AOL video and the Rhapsody music store. It also has a form factor and interface quite similar to that of the iPod.
But it offers up a unique feature, wireless downloads from the Rhapsody-to-go music service and from AOL's video service via WiFi. It also has an FM transmitter just like the Zune.
It supports USB 2.0 and Bluetooth 2.0 (finally) and has support for a bunch of video formats too, including MPEG-4, WMV, M4V, AVI, H.264, MPG, and audio formats including MP3, WMA, WAV, and AAC. You can get it in a 30GB HDD version or 4 and 8 gigabyte flash sizes. Those are priced at $319.95, $229, and $249.99 respectively, which means they think they are better than both the Zune and the iPod and worth it.
Haier AOL Reappears as Ibiza Rhapsody PMP [via PMPToaday]