Hackers steal $6.7M in cyber bank robbery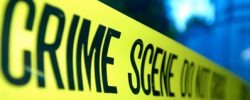 Most of the hackers we talk about here are out to steal credit card numbers and harass. Some of the hacks result in illicit gains, but few that we have talked about have been able to pull the massive amount of funds that hackers who hit the South African Postbank have grabbed. These hackers were able to steal $6.7 million from the bank.
The heist occurred during the first few days of the month against the branch of the bank in Johannesburg. Net-Security reports that the hackers gained access to the bank network months before actually stealing the money and set the groundwork. The attack apparently started with a compromised computer in one location.
Once that worker computer was compromised, the hackers then set up their own accounts. After those accounts were ready to go, the hackers transferred money from other accounts into theirs. The theft took place while the bank was closed over the New Year holiday and was finished by the time workers returned after the break. The investigation is attempting to determine now if the worker whose system was compromised was part of the heist or allowed the machine to be hacked by mistake.
[via Net-Security]