Hackers get a hold of Colin Powell's Facebook page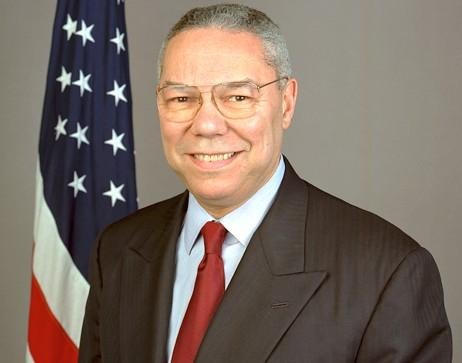 It looks like hackers were able to take over Colin Powell's Facebook. Many of the former Secretary of State's followers were surprised this morning when they began receiving vulgar updates from Powell's Facebook page. All of the posts were juvenile and vulgar, and apparently the hacker jammed his caps lock button. Most of the posts were directed towards Powell's old boss and former president of the United States, George W. Bush.
The posts were sent out in quick bursts, within seconds of each other. Some accused Bush of being related to the Ku Klux Klan, others flamed the entirety of the Bush administration, and others were attacks on Colin himself. Many users took to Powell's Facebook page, stating the obvious. The Facebook page was taken down by moderators so that they could address the issue and fix it in a timely manner.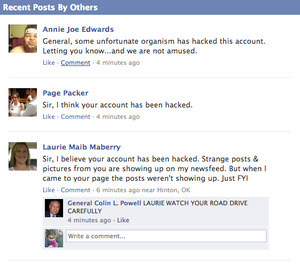 Powell took to his Facebook page and apologized to all of his followers. He stated, "Dear Friends, I'm happy to report that the hacking problem has been fixed. We have been working with FB this morning and they took immediate action to remedy the situation." Powell's Facebook page has been restored to its old self, much to the relief of all of his followers. Many users are pushing Powell and Facebook to find the hacker, but it may not be worth the effort.
Many famous businesses and entities succumb to hacks all the time. The most recent one I can think of was when Burger King had its Twitter account hacked. The hackers made it seem like Burger King was sold to it's rival, McDonalds. The hackers let out 55 hilarious tweets that made fun of the franchise before the account was finally suspended. Ironically enough, Burger King gained over 27,000 new followers because of the incident.
[via Gawker]