Habey debuts DS-540E 4-bay hardware RAID enclosure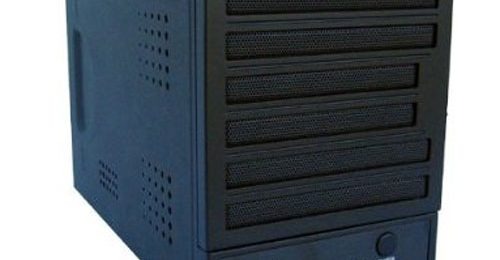 Habey has unveiled a new storage solution for the user needing the protection of hardware RAID for their data. The new RAID enclosure is called the DS-540 and it's very affordable at under $200. The device has four drive bays and offers eSATA and USB 2.0 connectivity.
The RAID enclosure will work with Mac and Windows computers and supports hot swap without needing software. RAID modes supported include RAID 0/1/3/5/0+1, JBOD, and Clone functions. The hardware support for these RAID modes means that the CPU doesn't have to be tied down running the RAID feature of the enclosure.
Habey says that the device supports full HD video streaming at 200+ MBps and can support as much as 8TB of storage. Other supported RAID features include Auto-Rebuild at 200GB/hour and the enclosure has a RAID 3/5 write-back cache for enhance performance. The enclosure can be purchased on Amazon for $199.99 drives are not included.