H2O Salamander trike turns into a boat when needed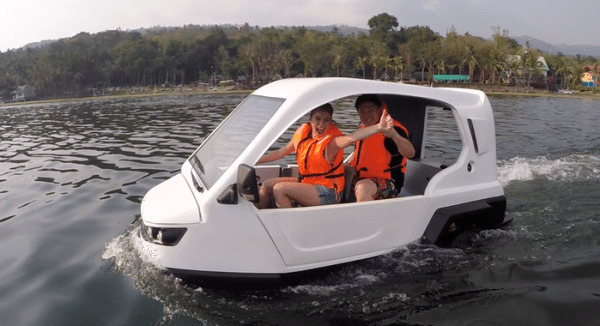 The Filipino startup H2O has created a new automotive trike called the Salamander, and it comes in two iterations, both of them able to zip around on the road and in bodies of water like a boat. It is designed for those who live in regions prone to floods, lending a transportation option for those times when the roads are underwater. And, you know, for those who want to feel like James Bond. Both an all-electric and a gasoline version will be offered.
The Salamander features three wheels in a typical trike arrangement, and it is designed to be driven on the road like any normal vehicle. The gas/hydrogen version features a 200cc engine, and it can be refueled using commonly available gasoline. Those who want something a little more green, however, will also have a 3000kW/48v all-electric model, which runs on 90Ah batteries.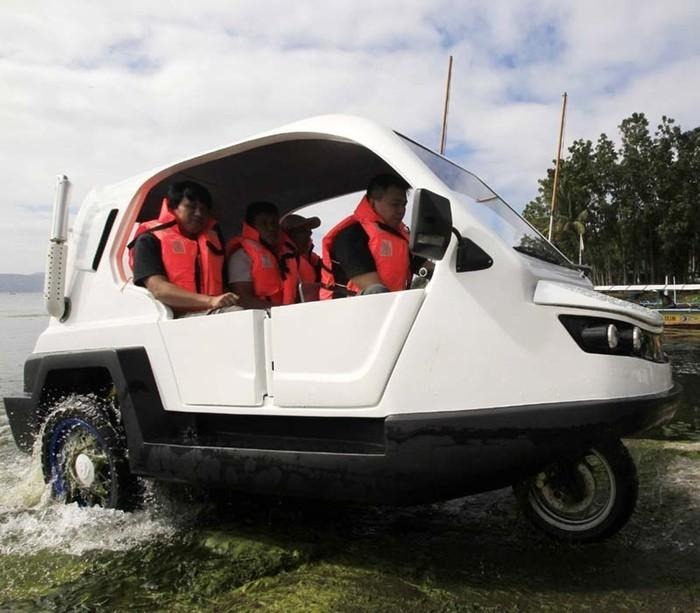 The gasoline version can reach speeds of up to 50MPH when on land, and can carry six passengers. When driven into the water, however, it can go about 7MPH, and the passenger capacity drops to four. There's a propeller on the back of the Salamander that allows it to operate in water.
H2O is looking to fund the Salamander on Kickstarter; the vehicle will start at about $6600 USD, and will — if all goes as planned — be available globally in the future. Delivery to backers is estimated to start in March of next year.
SOURCE: Gizmag