GX600 is the new gaming notebook from MSI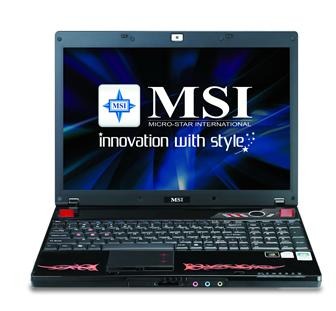 It seems to be increasingly popular to create notebooks that cater to the gaming crowd. This is certainly not a bad thing, as it is much easier to tote around a hefty notebook than it is to lug around your gaming rig. MSI has just announced their new gaming laptop.
Their new MSI GX600 will be powered by an Intel Core 2 Duo (we're not sure which one at this point) either 512MB or 1GB of DDR2 (supports up to 4GB) and features an Nvidia GeForce 8600M GT with 512MB of memory.
The notebook will have a 15.4-inch screen and feature MSI's Turbo Drive Engine Technology. This allows you to throttle your system's performance depending on what activities you're doing to conserve battery life. A simple press of a button can give you a 20% boost in speed, or pressing it again will increase your battery life by 15%. No word yet on pricing or availability.
MSI announces new notebook for gamers [via digitimes]