Samsung Gear S2 Gallery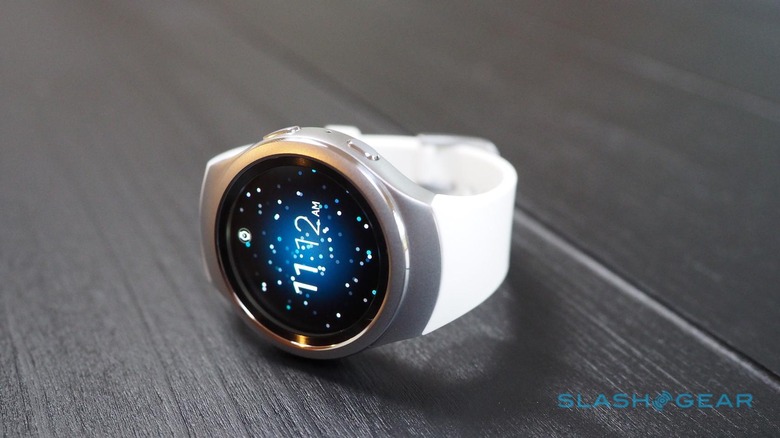 Samsung is no stranger to smartwatches, but the Gear S2 is the most watch-like from the manufacturer so far. Fronted by the company's first circular display, it's a lightweight and compact wearable that promises compatibility not only with your Galaxy smartphone but any Android device running 4.4 or above with 1.5GB+ of memory.
What really makes the Gear S2 special, however, is how you navigate its OS. The full bezel works as a scroll wheel, whizzing through menus and jumping between dialer shortcuts.
That OS, mind, is Tizen, which may prove the thorn in Samsung's smartwatch ambitions. Third-party app support is minimal, which may leave owners of the Gear S2 struggling to do more than what comes with the wearable out of the box.
To find out if that's enough, check out our full Samsung Gear S2 review.