Porsche 911 reimagined by Singer "The Florida Car" Gallery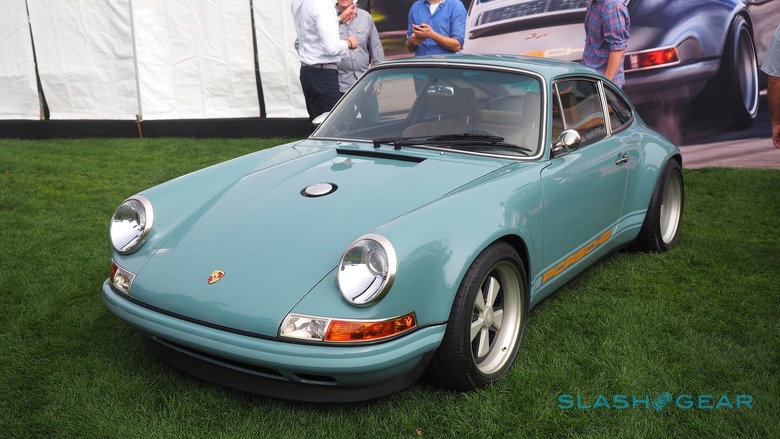 Singer Vehicle Design has made an artform out of taking classic Porsche 911's and running them through its restoration machine. In fact, so different – and unique – are the resulting cars, Singer refers to them as having been "reimagined" by the process.
Latest from the Southern Californian firm is "The Florida Car", a 1990 Porsche 911 coupe now finished in Hemingway Blue with a woven leather interior. Under the custom paintwork lie new carbon fiber body panels, while a 4-liter engine is hooked up to a six-speed transmission.