Lenovo Mirage Solo and Mirage Camera Gallery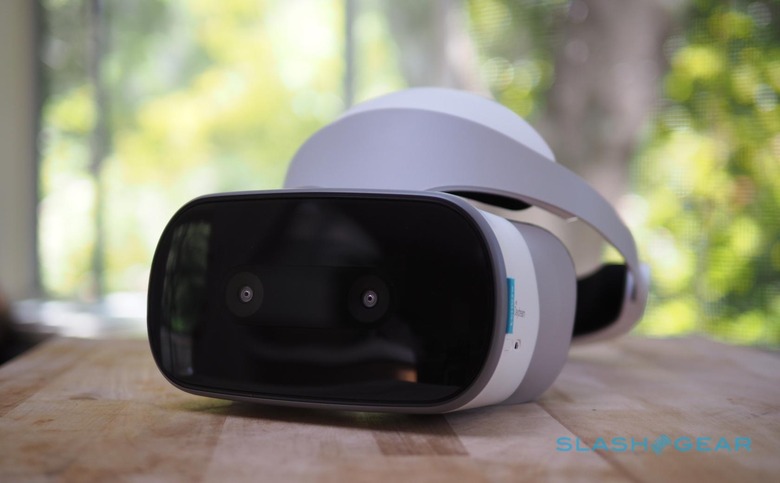 Lenovo and Google have worked together to cook up the first standalone Daydream headset and camera combo. The Mirage Solo is a similar VR experience to what you'd find with a Daydream View, but instead of slotting in your smartphone it's entirely self-contained. A phone-spec processor, WiFi, and QHD display are all baked right into the headset.
It also supports Google WorldSense, a way to do inside-out motion and room tracking without any external sensors. Two cameras on the front track the space around you and, combined with the onboard sensors, delivers 6DoF (or Six Degree of Freedom) tracking. If you have an app that supports it, it makes a big difference.
As for the Mirage Camera, that has two front-facing 180-degree 13-megapixel sensors. Combined, they shoot 3D stereoscopic video and photos. You can share those with a VR headset, like the Mirage Solo, or in 2D form online.
Lenovo Mirage Solo VR Headset
Lenovo Mirage Camera
Lenovo Mirage Camera samples