Amazon Fire HD 10 Tablet Gallery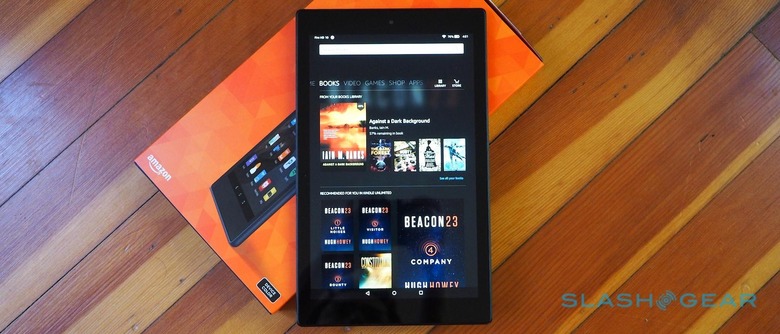 Amazon's Fire HD 10 offers the online retail behemoth's largest tablet display so far, but it's wrapped up in a super-slim casing. Just 0.3-inches thick, the Fire HD 10 promises the convenience of Amazon's Android spin-off Fire OS, with heavy-handed links to all the Prime content subscribers get for their annual fee.
While it may not have the metal construction of the iPad Air, Amazon claims the Fire HD 10 is in fact up to twice as durable in its drop-testing. Not bad for a starter price of $229.99.