2017 Jaguar F-TYPE SVR Gallery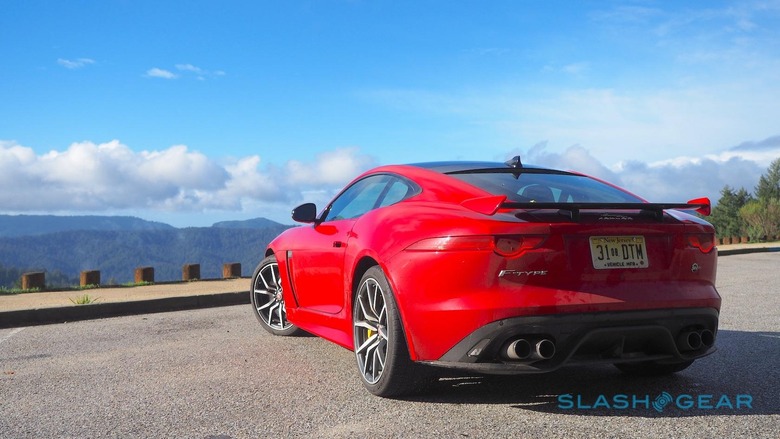 Jaguar's regular F-Type is hardly slow, but the team at Special Vehicle Operations just couldn't leave it alone. Witness the result, the 2017 Jaguar F-Type SVR: 575 horsepower-worth of howling sports coupe. With a top speed of 200 mph it's clearly got straight-line cred, but there's more to the F-Type SVR than just drag racing.
All-wheel drive, an electronic rear differential, and brake-based torque vectoring add up to a car that can go around corners too, albeit with a little whimsical sideways-oversteer when the mood takes it. The 8-speed automatic transmission snicks neatly through the ratios and shouldn't leave you too upset at the absence of a manual gearbox. All the aero – including a pop-up carbon-fiber rear spoiler – helps keep the skinny rubber on the asphalt.
It's the soundtrack that makes the F-Type SVR most memorable, though. The screaming exhaust system only takes a breath so that it can utter a series of machine-gun staccato blats, guaranteed to wake the neighbors and put a smile on your face. With a sticker price from $129,950 it's practically a bargain for the noise alone.