Guns N' Roses' Slash joins Angry Birds Space, performs theme song cover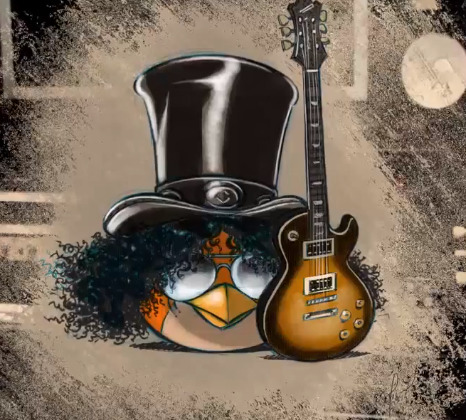 Angry Birds Space just got a new cadet, with Rovio announcing a bit ago that Guns N' Roses' guitarist Slash has performed a cover of the game's theme song, and has also been immortalized with his own guitar-wielding Angry Bird character. You can listen to the cover song, hear what Slash has to say on the matter, and check out his Angry Bird in the video after the jump.
Rovio commissioned the guitarist, who is a self-professed fan of Angry Birds, for a cover of the Space theme song. Those with the newest update for the game will be able to hear the song in Space, but you can also check it out in the video below. The game is available in both the App Store and from Google's Play Store.
Said Slash, "When Rovio approached me about playing my own take on the Angry Birds theme, it went back and forth a few times where I did the actual Angry Birds theme note-for-note the way it is in the game. Then they asked for something a little bit different, but they weren't really specific about what they wanted, so I did a few different versions ... it was something I would do in hotel rooms between shows."
He goes on to talk about how he discovered Angry Birds, saying that someone introduced it to him while he was on the road for his first solo record in 2010. He says that he finds the premise of the game hilarious, calling it both addictive and genius, remarking on the physics of Angry Birds and calling himself a big fan.
[via Web Pro News]