Gunnar Optiks and Carl Zeiss team for digital lens technology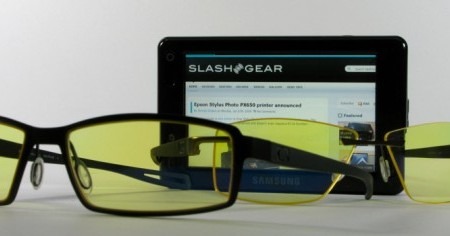 Last summer we spent some time playing with a couple pair of the glasses offered by Gunnar Optiks. The company makes what are basically sunglasses with lenses that are a bit yellow in tint specifically for computer users.
The idea is that the special lenses of the glasses help reduce glare and eye fatigue while making colors look better. Gunnar Optiks has announced that it and Carl Zeiss are teaming up for new digital lens technology.
The partnership will have Zeiss engineering the digital performance optics, which I assume to be a fancy name for lenses. Zeiss coatings and tints will be used on the Gunnar Optiks lenses to change the lenses to suit specific digital viewing environments. Exactly when the glasses with the new coatings will be available to purchase is unknown.