Gundotra says Google+ numbers part of a greater strategy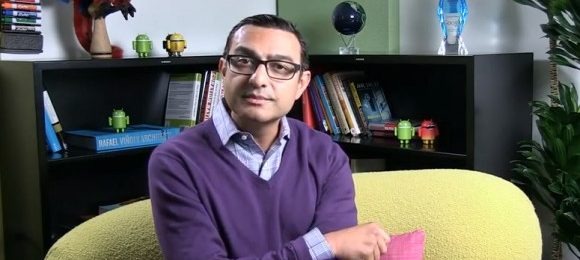 There's been a lot of talk recently about the relatively low numbers being reported on Google+, the social networking site created by Google just months ago- Vic Gundotra this month tells the world that he simply disagrees with the negativity. Because of numbers being reported recently by comScore reflect what appears to be a failing project by Google to enter the social networking world, Google's Senior VP of Engineering and giant proponent of Google+ Vic Gundotra is having to defend the process repeatedly, coming this month with some fighting words on behalf of Google.
What Gundotra had to say in an interview with Hillei Fuld of Tech N Marketing was that, first of all, the numbers that comScore came up with very recently putting G+ in a bad light "differ dramatically" from the numbers Google themselves have been tracking. Gundotra also noted that comScore did not take into account Mobile usage of the social network – this of course racking up major numbers each month for the Android-friendly network. In addition, Gundotra notes that this isn't the point, the point is that this social network is part of the future of Google, not just an entity in and of itself.
In response to comScore's ultimate finding, that users appeared to be using Google+ a mere three minutes a month on average, Gundotra had the following to say:
"What most people don't realize is that Google+ is the next generation of Google! What we measure if you are a Google+ user, is how often do you come back to Google? Are you using the new search capability that is optimized for Google+ users? Are you using Android Market where you can +1 an app and let your friends know you like that app? Are you using Circles in Gmail? And are you using the new Google experience that we are building and is far more personalized? THAT is our strategy, the new Google! When you measure YouTube and search and Chrome and Android, Hillel, do you believe that is three minutes a month?" – Gundotra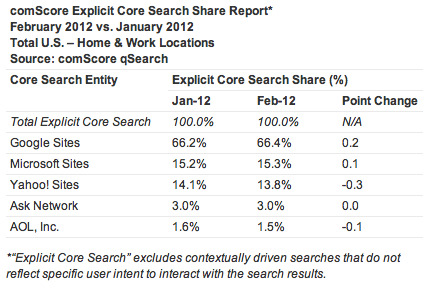 According to the February report by comScore on Search Engine Rankings, Gundotra has a lot to fall back on with claims that the full collection of Google Sites, not just Google+, is what the company really roots for. Google has such a magnificently gigantic lead over their competitors that it's undeniable. Does it make sense then to hinge the success of Google on the Google+ platform, or does Gundotra just want everyone to know that there's no reason to expect Google will be sticking with any one service with their life depending on it for the future?
[via comScore]