Guitar Hero: Rocks the 80's officially announced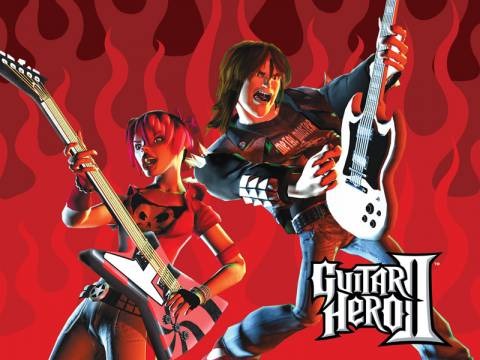 Today, Activision officially announced the existence of the Guitar Hero 80's game and gave it a name. Guitar Hero: Rocks the 80's.
Along with the announcement they dropped a bomb on us. Guitar Hero 80's will be exclusive to the PS2. This doesn't seem like a smart move on their part. After all, everyone is just getting used to their Xbox 360 version of the game. Though I still think the controller sucks. It's possible that they may release the tracks as downloadable content, but we would likely expect the same high prices we saw for the Guitar Hero 1 tracks.
They did tease us with 7 of the 30 songs that we can rock to sometime this summer. I'm not exactly thrilled with the selection of songs, but I'm hoping that the other 23 songs are better. At least two of them are master tracks and not poorly done covers. Still no word on an exact release date or price. I'll leave you with the 7 tracks that they announced.
* I Wanna Rock (by Twisted Sister)
* I Ran (by Flock of Seagulls)
* Round and Round (as made famous by Ratt)
* I Want Candy (as made famous by Bow Wow Wow)
* Metal Health (as made famous by Quiet Riot)
* Holy Diver (as made famous by Dio)
* Heat Of The Moment (as made famous by Asia)
[via press release]