Guild Wars 2 is now "Play for Free", not "Free to Play"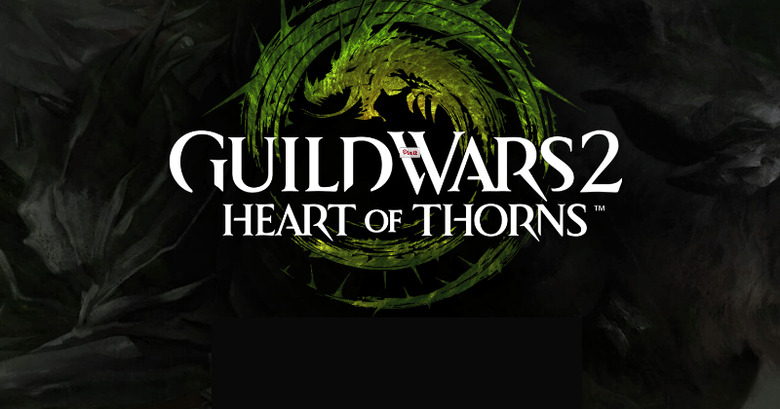 With barely two months to go before its first and most massive expansion yet, ArenaNet has dropped a bombshell to entice more gamers to try out one of the longest (but definitely not the oldest) running MMORPG franchises in the market. Anyone can now play the base game of Guild Wars 2 absolutely for free. But that sounds a bit too much like going "free-to-play" and that is exactly the perception that ArenaNet is trying to avoid by not using the term and emphasizing that most things are still in status quo.
When Guild Wars 2 launched 3 years ago, and the original Guild Wars almost a decade ago, the MMORPG brought a surprising new business model to a market that was filled with subscriptions as well as is now called, sometimes derisively, as "freemium" business models. You only needed to buy the Guild Wars box once and that's it. No monthly fees, no gated content behind paywalls. While the game did have options for in-app purchases, those are non-essential benefits and can even be purchased using in-game gold instead of real-world money.
Expansions, especially a major one like the Heart of Thorns, present a slight logistics problem for games with this model. While you have to of course pay for the expansion, you will also have to buy the base game if they haven't done so before. This means that, while the expansion is mouthwatering and appetizing to new gamers, these will be discouraged by the double amount they have to pay. Guild Wars 2 will solve this problem in two ways. First, anyone who buys the expansion will automatically have the base game included for free. And now, anyone curious about the game can also try it out for free.
ArenaNet, however, insists that it isn't switching to that often derided free-to-play model. Aside from the free base game, everything else remains the same. Well, almost. There definitely won't be a sudden flood of IAPs that will be semi-required to go through the game, but there will be some changes to separate free users from those who bought the game.
No, there won't be any level cap, but there will be limitations on how many character slots you have. There will also be some places where you won't be able to wander off into until you meet the level requirements. And finally, there will also be limitations on the chat channels free users can use, to avoid spammers ruining the experience for everyone. All in all, it should still be the highly acclaimed Guild Wars 2 game, except perhaps now a bit more crowded.
Guild Wars 2: Heart of Thorns launches October 23, bringing in massive new features like raids, a new Masteries system, a new Revenant class, guild halls, and the promise of regular episodic content.
SOURCE: ArenaNet