The laptops that take the ad spaces are often the flashiest, most desirable – and most expensive – laptops you'll find around. But most of us mere mortals don't have the cash to splash on such luxurious devices – And maybe that isn't such a bad thing; look beyond the billboards and you'll find a whole range of great laptops that do the job just as well, if not better. And a closer look helps pick out exactly what you don't need, so you don't feel so bad about forgoing the latest and greatest, not to mention saving some money.
Here's a list to aid your search for a new laptop: what you should look for, and what you can reconsider.
Watch out for the essentials
The irony of most high-end laptops is, some don't have these bare necessities we take for granted in laptops today. Brands are pushing the boundaries of minimalism – endlessly slimming laptops down and making painful compromises – so it's important to round up what we still need.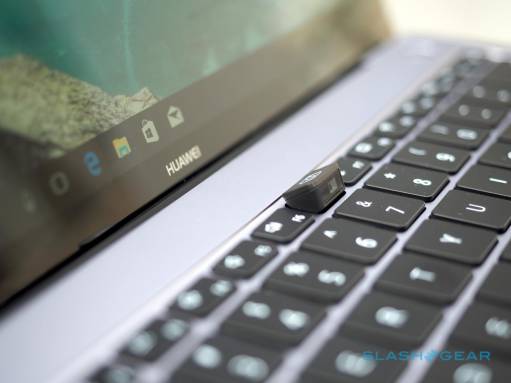 Besides the keyboard, a serviceable screen and a sturdy hinge, look out for some of these things that may go missing in today's market:
The front-facing camera is the bane of the bezel-less we see today. Brands are all struggling to push the obtrusive spot on the top of phones aside. Look out for awkwardly-positioned cameras – the bottom of the screen or tucked underneath keys – which work fine but may film at an unwantedly strange angle.
With brands obsessively slimming laptops down, be on the lookout for ports as well, checking that laptops have the ports you're going to need for your work.
What you really don't need
Then there's all the bells and whistles on the latest devices. These bring up the price of these laptops by a considerable sum, but not necessarily its value.
Bezel-less
They may be all the craze right now, but perhaps it's a problem that never really existed in the first place. Sure, we could do with a couple inches more screen and less chassis, but if you think about it, slimmer bezels don't serve much purpose other that a better screen-to-body ratio and aesthetics.
Maybe it wouldn't hurt too much to look at the older model down the shelf.
Touch bars and the sort
Apple, Asus and many other companies trying really hard to sell their laptops kitted with dynamic touch bars, little screens on the keyboard that mimic buttons according to what you need.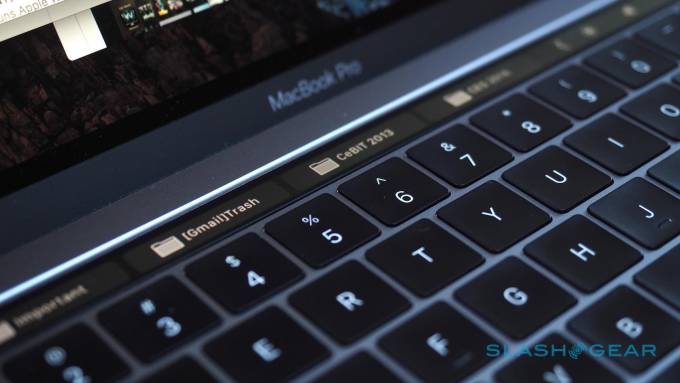 But here's the issue: it's never going to be as fast as physical keys as it lacks tactility. You'll never be as accurate hitting digital keys like the "escape" button or the volume slider as you would on an actual keyboard. It also doesn't help that buttons switch around dynamically, even ones you never asked for at times; And needless to say, you're paying a lot more for this flashy technology.
Touch screens
Perhaps Apple is making a fair point keeping touch screens away from its MacBooks. With trackpads this good, do we really need a touch screen?
Granted, touch screens combined with a 360-screen are useful if you frequently do presentations and need that added interactivity. However, for most touch screen laptops, hinges aren't stiff enough to prevent flexing, that makes using the screen unbearable and neat writing impossible. You would have to place the screen flat on the table – one or the other.
A tablet would probably serve you better.
Specs
Perhaps the greatest culprit of paying way too much is buying a laptop that is build with hardware way beyond your needs. If you're looking to get your money's worth, know what kind of user you're going to be.
As long as you don't consider yourself a big power user, such as heavy gamer or frequently churning out videos in 4K and up, there are plenty of high-end specs you won't be needing.
The everyday user who surfs the web and watches films on Netflix could really look past the i7 Intel Core processors, dedicated graphics cards and double-digit RAMs. Films and a dozen tabs don't require that much power underneath the hood, and you could save yourself a couple of hundred bucks settling for less.
Bang over Brands
Of course, we're talking about bang-for-buck value. Brands charge stunningly inflated prices for their credibility and name. Yet, more often that not, you'll find just what you need as long as you know what specs and details to look for.
Take the adored Dell XPS 15 that's out in the market right now. At a steep $1500, it's specs are matches blow-for-blow with the Asus Zenbook 13 UX331. While the Asus' MX150 isn't quite the heavy-lifter as the XPS's GTX 1050, surely being priced lower than $1000 should ease the compromise.
Point is: branding costs more money. Look beyond that, and you'll find an entire world of capable machines to get your work done.