Gtech AirRam Cordless Vacuum Cleaner Revolutionizes Vacuum Cleaning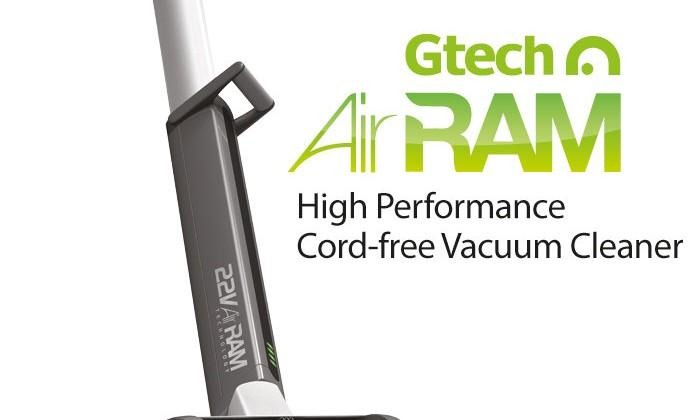 We may receive a commission on purchases made from links.
Gtech has just released its Gtech AirRam High-Power Cordless Vacuum Cleaner, and its going to make vacuuming up your house more easier than ever. The AirRam vacuum is cordless, but possesses just as much power, if not more, than a corded vacuum. It boasts a 3-inch, slim profile and only weighs 7.7 pounds, making it easy to move around, even around the trickiest places like under your couch.
The Gtech AirRam vacuum is much more energy efficient than most vacuums. It only uses 100 watts of electricity compared to other vacuums that use an average of about 2,000 watts. It takes about 4 hours to charge the vacuum, however, it can run up to 40-60 minutes on a single charge, which is much longer compared to the other, cordless vacuums currently on the market.
The vacuum works on any floor surface, including carpets, rugs, hard wood, tile, and many more. The AirRam doesn't have a bag or a canister. It's direct Dirt-to-Tray technology lifts up dirt, dust, and debris and compacts it into easy-to-dispose "bales" that you can just empty into your trashcan. Also, with AirRam's Data Bridge, you can connect the vacuum to your computer via USB cable to find out how much electricity you've saved, and how many calories you've burned while vacuuming.
According to Gtech, the AirRAM vacuum cleaner "represents the biggest evolution in vacuum development over the last 20 years." You can purchase the Gtech AirRAM Vacuum Cleaner off Amazon, or at your local Brookstone, for $349.95. It's available in both White and Graphite, and you have an option of purchasing a spare battery if need be, just for those of you who want to get all your cleaning done in one go.