GTA V to skid into PS4, Xbox One and PC this Fall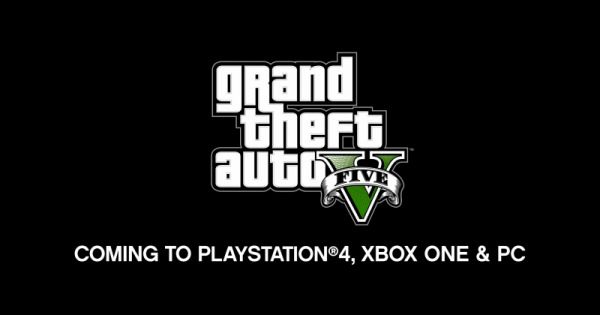 The much awaited, and perhaps long delayed, version of Rockstar's record-breaking game is finally heading to town. After enjoying a successful run on the PS3 and Xbox 360, Grand Theft Auto V will soon be available on the current generation Playstation 4 and Xbox One consoles, as well as the PC.
Aside from being the latest installment of the hit game franchise, GTA V proved to be Rockstar's most successful title yet. In just less than a month, it was able to bag seven Guinness World Records, including selling the most amount of games within 24 hours and the fastest to reach a whopping $1 billion. Sadly, due to the timing of the launch, the game has not yet found its way to the latest console generation or even the PC. That all changes today as Rockstar announced at E3 2014 what everyone has been waiting for.
This won't be a simple port. GTA V has been upgraded to take advantage of the beefier hardware found on the PS4 and Xbox One and most gaming PCs. This means that you will be greeted with high resolution graphics, finer visual textures, and better levels of details while you unfold the intertwining stories of Franklin, Michael, and Trevor in the wide open world of the game. What's more, all the new content that has been available since GTA V launched last year will also be immediately available for new purchases on these three target platforms.
The enhancements don't stop there either. The relatively less successful and somewhat more controversial GTA Online will also be affected, letting online players enjoy stunning new graphics while they loot and pillage through the virtual world, whether in system-provided Jobs or community-made content. Players will also be able to transfer their characters and progressions to the PS4, Xbox One, or PC should they choose to upgrade their platform of choice.
For now, no price and date has yet been set for the arrival of GTA V on these consoles. Rockstar will be putting up pre-order links starting June 10, so better keep an eye on their site if you are looking forward to grabbing this title for your new console as well.
SOURCE: Rockstar