GTA Online Heists trailer and details for "early 2015"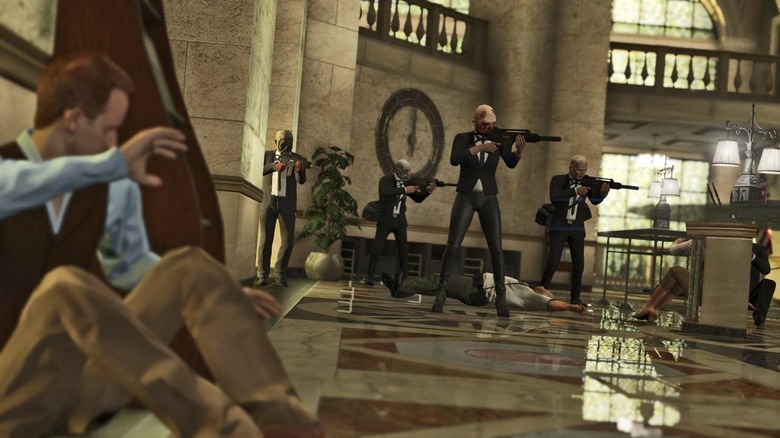 "It's simple," says the trailer, "this will be the easiest money you ever make." Grand Theft Auto 5, aka GTA:V, works with a system called Grand Theft Auto Online, and in it, an expansion will reveal a system called "Heists". This system will be released inside of the year 2015, and it'll be released on PC, Xbox 360, Xbox One, PlayStation 3, and PlayStation 4, all at once. UPDATE: Rockstar suggests this system will be released in "Early 2015" – and again, we're still assuming all systems at once.
Inside this system you'll find a launch collection of 20 missions. If you run through each of these missions, you'll find an additional 20 (or so) hours of gameplay. If you complete them, that is. If your skills are terrible, you'll get even MORE gameplay out of the system.
According to GTA Online producer and lead mission designer Imran Sarwar speaking with IGN, some rewards for completing missions will only be given to PS4, Xbox One, or PC players.
One example of this is a reward for playing "all five heists in order with the same set of players." There's another bonus for playing the missions all in first-person mode.
NOTE: The bonus for first-person mode is the restricted bonus, aimed at PS4, Xbox One, and PC players only, of course.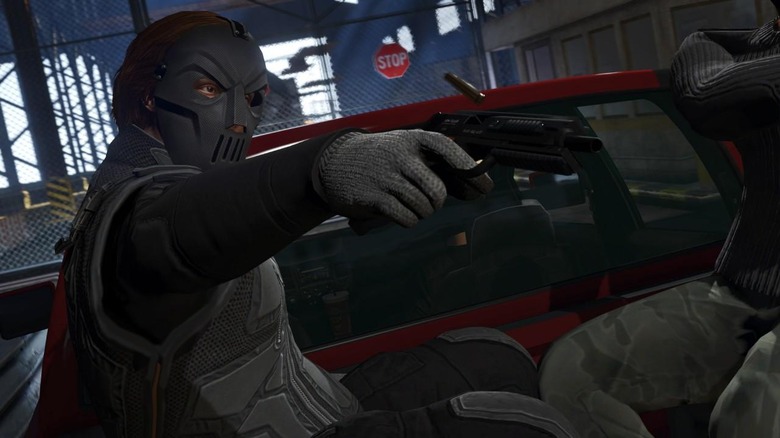 Casey Jones to the rescue! Or to the villainy – either way, good times.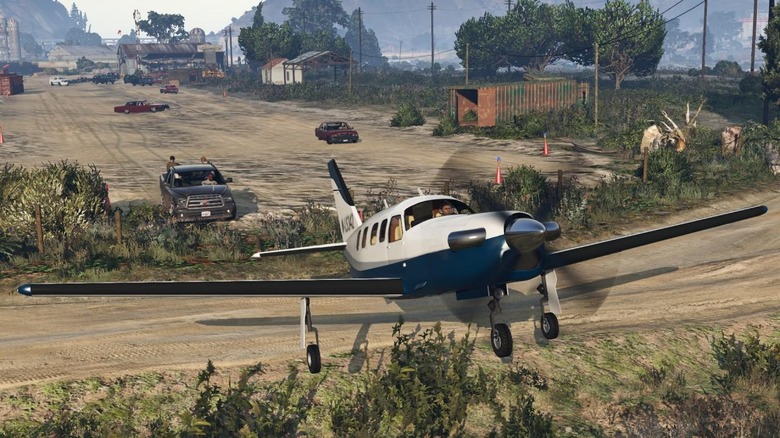 Take off, eh?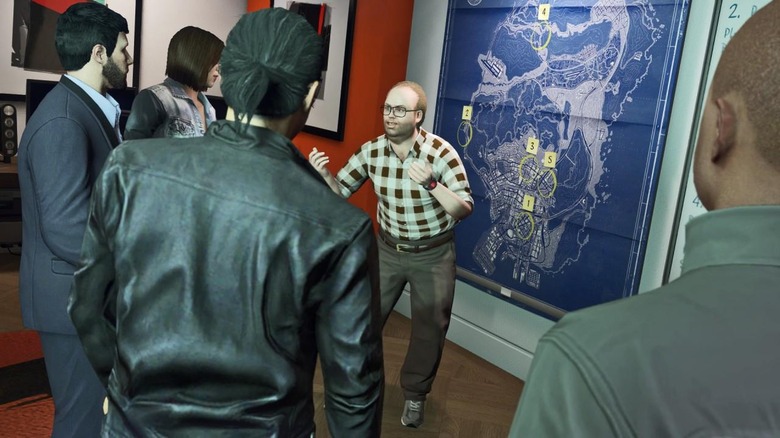 You weren't READY before now, you hear me?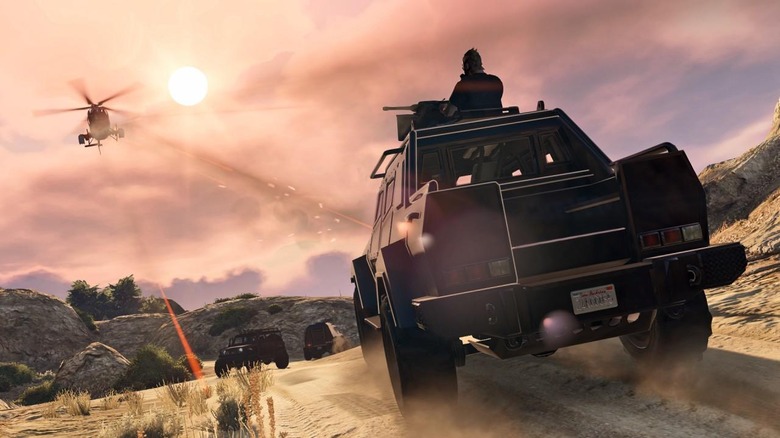 Multi-vehicle chase with a mini-gun? No problem.
Look for this expansion and download for the game to be released in the first several month of 2015. We'll be waiting for you to join our team!