GTA Online Bikers DLC now available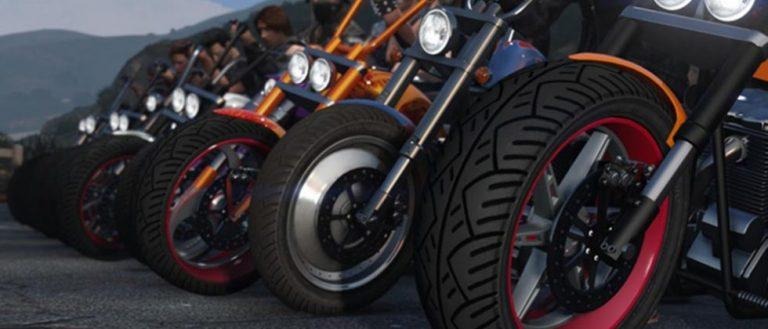 The GTA Online Bikers DLC is now available. With it, and as we detailed last month, players get access to motorcycle clubs and all the fun stuff that comes with them, including motorcycles and outfits, weapons, and business of ill repute, among other things. Rockstar Games is launching a new Snapmatic photo challenge to coincide with the DLC launch, as well.
Grab the DLC, and you'll be able to form your own motorcycle club with up to eight members, all of whom will be working against rival clubs, to "earn their keep," and other things. Those who create the clubs are presidents, and they can pick new prospects; there are other roles, too, like Sergeant at Arms, Enforcer, Vice President, and Road Captain. Each role comes with its own perks.
The MC Clubs themselves can be set up in one of 12 places, and can be upgraded in time. There's a meeting room to hold meetings, and a contracts wall for launching contracts, enabling players to earn both RP and GTA$. Given the nature of the clubs, these contracts will include things like running guns and more. The clubs can build their own businesses from the ground up to earn more money, too.
Among the DLC's offerings are thirteen new vehicles — namely, various types of bikes — as well as new melee and weapons, including a pool cue, battle axe, pipe wrench, grenade launcher, and a sawed off shotgun. You'll also be able to choose various tattoos and clothing to look the part. Finally, there's also that Snapmatic photo contest for players who snap nice shots from within the DLC and share them with a #Bikers hashtag on the Social Club. You could win up to GTA$1,000,000.
SOURCE: Rockstar