Grand Theft Auto Online update brings biker clubs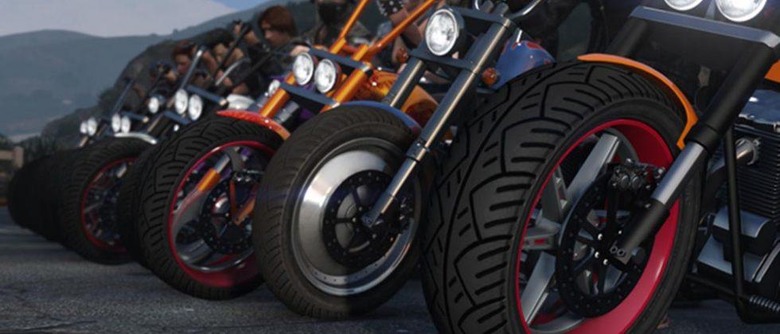 Grand Theft Auto Online has a new update inbound, and it'll help you live out your biker dreams. With the update, gamers will be able to play as Prospects and Presidents for MC Clubhouses that dabble in "seedy business ventures," says Rockstar. You'll be able to create your own motorcycle club with up to 8 other players; the new mode will include both co-op and competitive gameplay, as well as all the trimmings you'd expect to see in an MC club including tattoos and weapons.
Rockstar announced the new update today, but didn't say when we can expect to see it arrive. When it does show up, though, you'll be able to claim a motorcycle, form a club, bring in some buds, and basically live out your own version of Sons of Anarchy. The MC Clubhouse will be able to start up a particular criminal world enterprise, though Rockstar doesn't specify what careers will be available.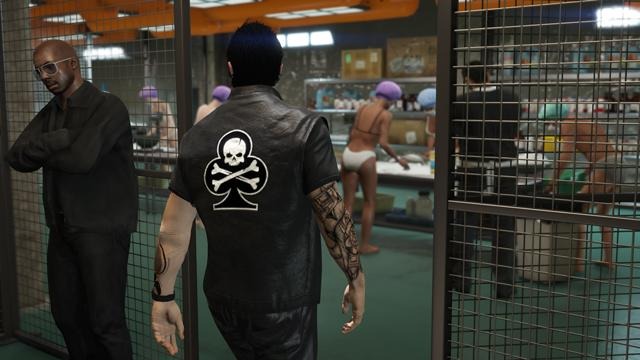 The Bikers upgrade will brings new weapons, tattoos for the characters, motorcycle club styles (like leather jackets), and other features that weren't detailed. The company teases that 'high-level, high-risk vehicle based business ventures [will] spring up across Los Santos and Blaine County soon.'
That's all we know about the update at this point, aside from the two screenshots Rockstar released. This is the latest of many updates to GTA Online, following things like Further Adventures in Finance and Felony, a gameplay option that makes gamers the CEO of a criminal enterprise. Check out the timeline below for related news!
SOURCE: Rockstar Games