GTA 5 gets new July 4th-themed content, Dawn Raid mode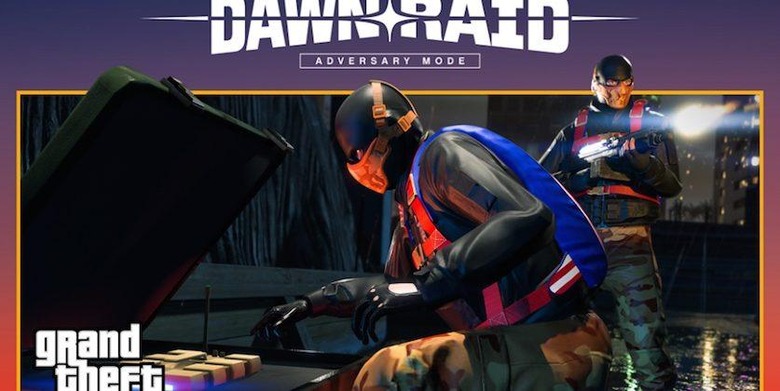 With the US's Independence Day holiday only a couple of days away, Grand Theft Auto V developer Rockstar has announced a bunch of new content for the game's GTA Online mode on PS4, Xbox One, and PC, including some 4th of July-themed items and bonuses. The update is available starting today, with the focus on a new competitive mode called Dawn Raid, as well as a flashy new supercar.
Dawn Raid is a new 6v6 mode where players "parachute into a combat zone in search of a transmitter hidden inside of a package," Rockstar says, with the objective being to find it and get it safely to the evacuation zone. In addition to being well-armed, players will be outfitted with night- and thermal-vision goggles to track enemies and find their way around, while the Trackify app is used to find the correct package.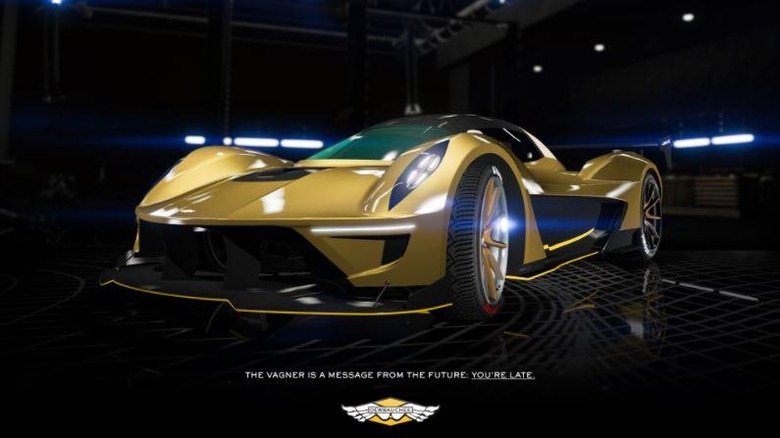 As far as the new set of wheels go, the new supercar is called The Vagner and available from Legendary Motorsport, and it's clearly designed for pure speed.
Between now and July 10th, players can find Independence Day-themed items including firework launchers, a motorcycle with a US flag paint job, and the Liberator monster truck. Two free in-game shirt will awarded to everyone who simply logs in to play by July 10th, and double experience and cash can also be earned in the Dawn Raid mode until then.
SOURCE Rockstar