GSM Palm Pre hits Telcel on November 27th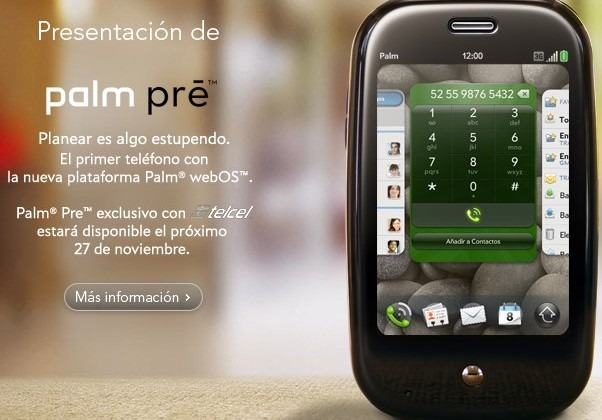 Palm have announced the next carrier for the Palm Pre, and if you're in Mexico you'll be pleased to hear it's headed to Telcel stores on November 27th.  In this case, the Pre will be the GSM model for North American frequencies, in this case quadband GSM/GPRS?EDGE and 850/1900 UMTS 3G.
Unfortunately there's still no sign of anything so modern and flexible as a microSD card slot for expanding the Pre's standard 8GB of onboard storage, and we're not yet sure whether the Mexican Pre will be launched with webOS 1.1.3 as is currently on the European GSM version.  The CDMA Pre on Sprint, in contrast, is already at 1.3.0.
It'll also be interesting to see whether Palm and Telcel lock the Mexican Pre to the network.  That's going to be of great interest to AT&T subscribers in the US, who have been eagerly waiting for a GSM model that will run on their 3G network; currently an unlocked Pre is only available in Germany, but it comes with a non-QWERTY keyboard layout.