GSM Moto X spills with early processor power test [UPDATE]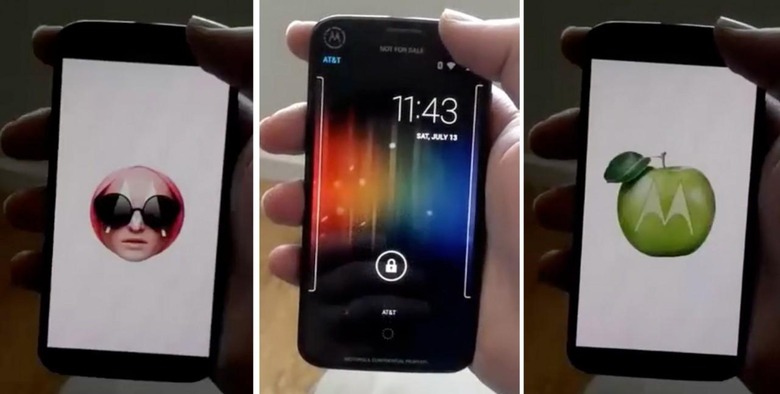 This afternoon two rather up-close-and-personal videos have appeared showing the Motorola smartphone Moto X, the following involving a CPU/GPU test which shows a bit about this machine's innards. What we're told here by the user leaking the smartphone (once again) is that this smartphone works with a Qualcomm Snapdragon 600 quad-core SoC – but what we're able to see quite clearly in the tests he runs is that this is merely an upgraded MSM8960 with an Adreno 320 GPU, meaning it's one step above the Motorola RAZR HD, but still below the HTC One and Samsung Galaxy S 4.
This test shows that the combination of CPU and GPU we've got brings this device up to an MSM8960T, that being the Snapdragon S4 Pro one step above the Qualcomm Snapdragon S4 Plus released in the waves of smartphones shown in 2012. This device's processor is closest to the LG-made Nexus 4 and Sony Xperia Z, working with just a couple of different bits and pieces:
• MSM8960T 28nm LP ARMv7 dual-core Krait (up to 1.7GHz) Adreno 320 (WUXGA/1080p) Dual-channel 500MHz memory
• APQ8064 28nm LP ARMv7 dual-core Krait (up to 1.7GHz) Adreno 320 (QXGA/1080p) Dual-channel 533MHz memory
The first of these, again, works in the Moto X while the second works in the LG Nexus 4. While this system reader says the machine works with MSM8960dt, MSM8960T should be close enough for what the end-user will be concerned with.
The results of the test run here on the device – with non-final software, we must assume – shows that the processing power is near that of the Snapdragon 600. This bodes well for the processor's ability to roll out on the competition even though it's from a previous generation. It's also quite possible that this app test is not entirely accurate, of course, and that the processor itself is only tagged MSM8960dt because the library the app works with only has said name available with the CPU/GPU combination.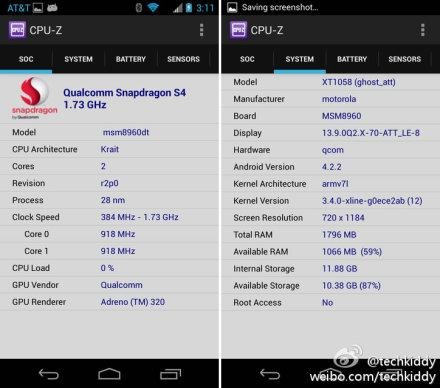 UPDATE: Above you'll see another result from what we must assume is the same exact model, not just the same phone, from a collection shared by TechKiddy.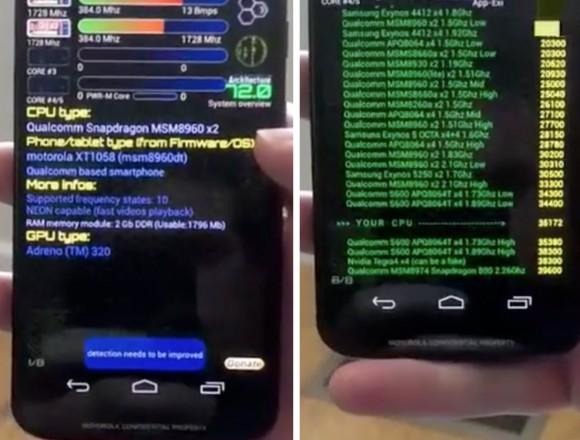 We shall see! Meanwhile you can get a whole heck of a lot more information on this smartphone by heading back to the aforementioned second leak of a look made by Rogers. There you'll see the Moto X's ability to hear your voice when it's asleep, power your camera on with a flick of your wrist, and work with voice commands galore – with Google Now, of course.
VIA: Android Community