GScreen SpaceBook, Monstrous Dual Screen Laptop, Pre-Orders Start Now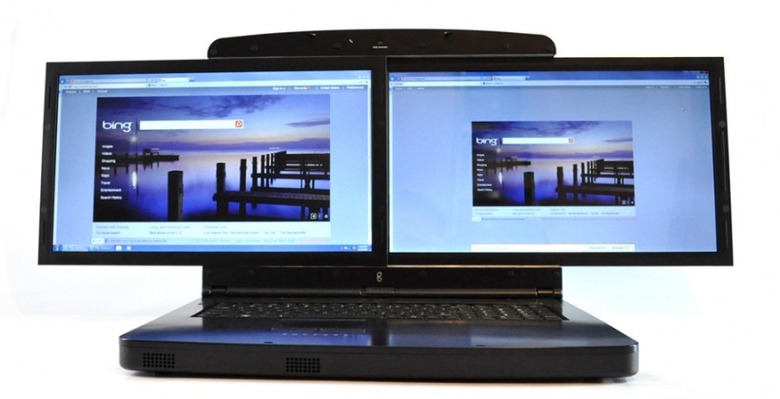 Notebooks have improved in many ways over the years from better portability to increased battery life to computing power comparable to desktops. But one area remains unchanged, a limited screen size. Larger screens generally meant a compromise on portability. But that's all about to change with the GScreen SpaceBook. We first saw the
notebook almost two years ago and now it's finally ready to hit the market.
The Gscreen Spacebook features dual 17-inch displays that slide to open side-by-side for an awesome panoramic view. This will be especially welcome by folks used to having a dual monitor setup with their desktops and feel cramped when they need to work on the go with their laptops. The displays have full HD 1920x1080 resolution and are available in either glossy or matte.
GScreen's CEO Gordon Stewart came up with the idea a few years back when he needed to work on a film project while in Hawaii. He realized he'd have to bring his entire desktop setup all the way from Anchorage in order to get the computing power and screen real estate he needed to work. That's when he set out to design and build the dual screen SpaceBook laptop.
The SpaceBook comes in two models, one with Intel Core i5-560M 2.66GHz processor and 4GB of RAM for $2395, and the other with Intel Core i7-740qm quad-core 1.74Ghz processor and 8GB of RAM for $3795. Pre-orders have just begun and can be placed at the Gscreen SpaceBook
.
[
Windows Team Blog]