Gryphon Mirage delivers audiophile distributed audio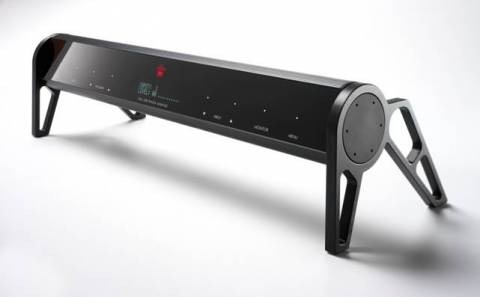 If you're an audiophile who wants distributed audio around the house you've got plenty of choice of manufacturers to favour.  Well, Gryphon would like to add them to their list, and their Mirage amplifier is just the product they're planning to lure you in with.  A pre-amp main box with detachable control section that can communicate wirelessly, as well as a chunky aluminium remote that they're insisting on calling a wand, it takes advantage of the AMX and Crestron interface software (sold separately) that Gryphon have developed to integrate as a multi-room audio system.
It's not cheap, though – €16,900, or $21,188, excluding sales tax - and it'll need professional installing if you want the results to live up to the capabilities.  There are some very very high-resolution images available here (we're talking 50mb a file, people).