Groupon to Go food delivery service takes on UberEATS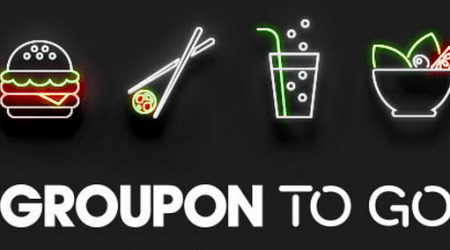 Groupon is taking on UberEATS in Chicago, announcing the arrival of its Groupon to Go service. With Groupon to Go, users can find restaurants in the area, browse through a menu, and then place an order (through Groupon). The order will then be delivered if delivery is selected, and the meal will arrive some time later. It works much in the same way at UberEATS, though arguably with more variety, but Groupon trumps the ridesharing service in one big way.
Groupon one-ups Uber's food delivery service by tacking on a cash-back incentive to its orders (10-percent or higher, says the company), which may be enough to at least cover the cost of the delivery. Groupon announced the launch of Groupon to Go in Chicago last week, saying its arrival follows Groupon's acquisition of OrderUp.
Groupon to Go has teamed up with a bunch of restaurants to kick things off — Subway, Popeyes, Adobo Grill, Freshii, and more. Things are kicking off in Chicago, but Groupon says it plans to expand the service into Austin and Boston later on this fall sometime. In the future, Groupon also plans to add in group ordering, real-time delivery tracking, an option for scheduling future orders, and more.
This is a big deal for certain restaurants — ones that have never offered delivery and online ordering services will both get that option with Groupon to Go, potentially increasing their customer base and the number of orders they get in a day.