Groupon, LivingSocial, et al do encite repeat business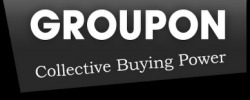 There are two reasons that a merchant thinks offering incredible deal on a site like Groupon will be worth the potential loss on such an offer – one is that a large portion of users will never actually redeem the purchased deal, thus lessening the blow of the lost profit from those who do redeem. And the other is by creating such a great customer experience that they'll become a repeat customer, with or without a discount.
The first aspect has been well documented. A good chunk of people, usually around 20% to 40%, buy a deal on a site like Groupon or LivingSocial and never actually end up redeeming it. But the second point hasn't really been tested extensively. Research group ForeSee, though, has done just that and found a pretty impressive set of results. Of 10,000 customers surveyed who had redeemed a daily deal offer, 44% said they did business with the same company again after redeeming the offer.
On top of that 47% said they haven't done business again, but they plan to. Only 3% said they definitely plan to not do business with the company again. 6% said they were unsure. That kind of data suggests that daily deal sites are doing exactly what they need to. That's why Groupon is so powerful. Nowhere else do you see retention rates like that. On the flip side, a merchant that is savvy and confident enough to offer a deal of 50% to 60% off is probably more likely to be a merchant that will do everythng it can to impress you. It's a win-win situation not only for Groupon and merchants, but for the end consumer as well.
[via VentureBeat]